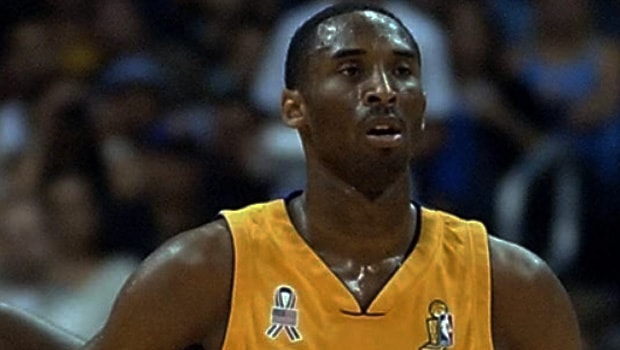 The first three championships that the Lakers won under Phil Jackson were in a three-peat with Shaquille O'Neal and Kobe Bryant leading the way. O'Neal arrived to Los Angeles in 1996 andin 1999 he was still after his first NBA championship. The Lakers won the first of those championships in 2000 and Jeff Pearlman's book Three-Ring Circus: Kobe, Shaq, Phil, and the Crazy Years of the Lakers Dynasty shares the inside story of the team after Shaq arrived.
In Pearlman's book, O'Neal and Rick Fox recalled Kobe's mindset and his rivalry with Eddie Jones during his first two seasons in the league. Fox, who won three NBA championships with the Lakers, played with the team from 1997 to 2004, averaging 8.7 points, 3.7 rebounds and 2.9 assists in 26.2 minutes over 486 games.
Kobe saw Jones as a roadblock in his ascension to the starting lineup. "Dating back to his days running pickup against Jones at Temple University, Bryant believed himself to be the superior player. But now, after Jones had seemed to disappear during crunch time in the Utah series, Bryant knew it," Pearlman wrote. "Eddie spent most of his time looking over is shoulder at Kobe," Shaq said. "He knew it, I knew it and Kobe knew it."
"Kobe wasn't even on my radar when I picked the Lakers but — damn!" Fox said. "He was
trying to bust a fucking door open. He made it clear from the very beginning that his intent was to push Eddie out the door and take his job. And I loved that," Fox paused and continued: "Was Kobe actually ready to start?" he said. "No, not at all. He could score, but he had a very narrow focus, and that doesn't work in the NBA." Dell Harris, the team's head coach back then, moved Kobe up the bench to sixth man but wasn't ready to commit to him as his shooting guard. Kobe made Harris change his mind for the 1998-99 season.
Leave a comment