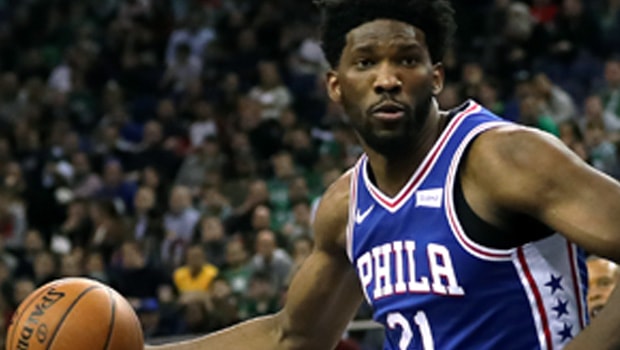 Kendrick Perkins recently talked to Heavy.com's Brandon 'Scoop B' Robinson on the Heavy Live With Scoop B Show about today's NBA big men, who all have to shoot dribble, face up, post up,
handle the ball and pass it well and he then praised Joel Embiid.
"Well, I'ma say this; Embiid is number one," Perkins explained. "Karl Anthony-Towns is number two, and Ayton is number three. That's how I rank 'em. And when you look at Embiid, he is a generational talent."
Embiid, the third overall pick in the 2014 NBA Draft out of Kansas, had multiple foot and knee injuries that delayed his debut in the league until the 2016–17 NBA season.
A three-time NBA All-Star, Embiid averaged 23.0 points, 11.6 rebounds, 3.0 assists and 1.3 blocks in 29.5 minutes over 51 games last season for the 76ers, who went 43-30 and finished in the Eastern Conference.
The 76ers traded for Danny Green and Seth Curry, signed Dwight Howard in free agency and
named their Doc Rivers their new head coach. Perkins thinks that Embiid can elevate his game even higher if he focuses on his conditioning.
"The things that he's able to do is ridiculous," Perkins said.
"And the only thing that's holding Embiid back is his cardio and conditioning, that's all. If he was to drop 35 pounds, you could book the MVP going to Joel Embiid. You can book that! If he was to get into shape. Like if he gets in shape, it's OVER for the league."
Leave a comment