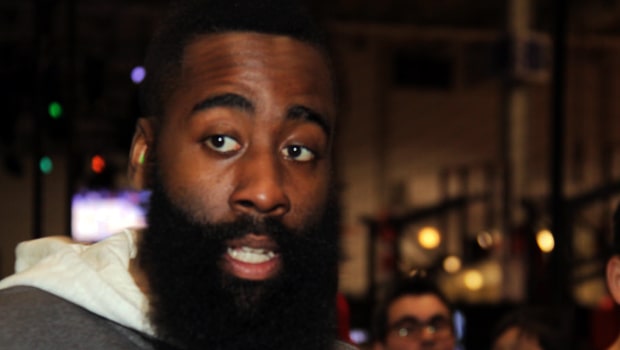 Houston Rockets star James Harden has become the first player in NBA history to score 30 points or more against all 29 opponents in the same season.
The reigning NBA MVP achieved the feat after contributing 31 points during the Rockets 121-105 win over the Atlanta Hawks on Tuesday night and he has now registered 30 points or more in 48 of his 67 games this season.
Earlier this term, Harden went on a run that saw him score at least 30 points in 32-straight matches, a sequence that actually came to an end against the Hawks back in December.
That run was the second-best in NBA history, although he remained someway behind Wilt Chamberlain's 65-game streak that was set in the 1960s.
Chamberlain is also the only other player to have scored 30 points or more against every opponent in the same season, although Harden is the first to achieve the feat since the NBA extended to 30 teams back in 2004.
Tuesday's victory over the Hawks was also the Rockets third-straight success, while they have only lost one of their last 13 games – a run that stretches back to mid-February.
Houston's only defeat during that time came against defending NBA champions the Golden State Warriors, who currently sit top of the Western Conference standings and have recorded three more wins than the third-placed Rockets this season.
The Rockets are back in action on Wednesday night when they visit the FedExForum to take on the Memphis Grizzlies and they are priced at 1.53 to win that match, while their hosts, who are seemingly out of playoff contention, are available at 2.63.
Leave a comment