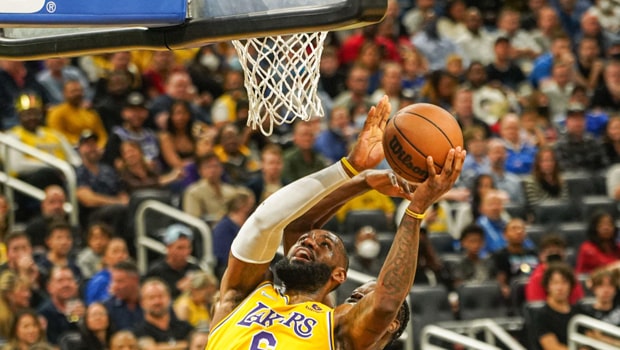 LA Lakers superstar LeBron James feels he is in one of the best zones offensively in his 19-year old career. James has been in sublime form in the last one month as he has done the bulk of the work for his team. The talisman has been scoring consistently and there is just no stopping him.
James was once again at his lethal best as he dropped 33 points, shooting 12 of 22 from the field and converting 8-11 from the free throw line against Miami Heat. Furthermore, King James scored 11 rebounds and four assists. But despite his superman efforts, the team lost by 113-107 as Duncan Robinson top-scored for the opposition with 25 points.
In fact, James has scored 25 or more in the last 17 straight matches as he is playing at different level offensively. Furthermore, James has been averaging 32.5 ppg in the last 17 matches as he is doing a fine job for the Lakers.
James stated that he doesn't need to score 30 points every night but his focus is always on how he can make his team win.
"I don't need to score 30 a night, but I'm in one of the best zones offensively I've been in, in my career," the 19-year veteran said. "And I don't plan on stopping. That's just how I feel. I feel fantastic. Shooting the ball extremely well. Didn't shoot the 3-ball well tonight, but all eight of them felt great. Shooting efficient from the free throw line, shooting efficient from the field. Very efficient at the rim.
"So I don't go into the game saying you got to score 30 or you guys don't have a chance to win the game. I just play the game. The scoring has been happening organically."
Meanwhile, Anthony Davis is expected to return to the team's starting five against Brooklyn Nets on Tuesday. The team's head coach Frank Vogel added that Davis will definitely add value to the team and he can also take off some load of James' shoulders.
"Anthony helps in all ways, and that's definitely one of them — to spread out some of the load," Vogel said before the Heat game. "But LeBron feels good with the load that he's been carrying. We continue to communicate with him, if it's too much within his minutes and the total minutes, and he's felt in a good rhythm. Playing mostly every other day. So, that's in a good place, but having Anthony back definitely helps with that."
Leave a comment