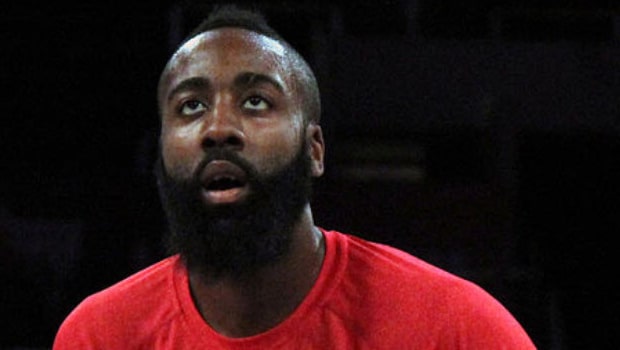 James Harden became the first player in NBA history to record four regular season 50-point triple-doubles as the Houston Rockets beat the Los Angeles Lakers 126-111 on Thursday.
The 29-year-old recorded 50 points, 10 rebounds and 11 assists at the Toyota Center and now holds the record for most regular season 50-point triple-doubles, edging ahead of his former Oklahoma City Thunder team-mate Russell Westbrook.
Only six players have ever recorded 50-point triple-doubles in NBA history, so Harden is the leader of an exclusive club, but he is not thinking about individual achievements, as he is instead focused on turning the Rockets' season around.
"Honestly we're in a hole right now," Harden said, via NBA on TNT.
"We look at these standings and we're in the 14th spot and it's kind of depressing, but we gotta figure it out.
"We continue to fight our way through it. We've had injuries, a lot of new players, so we are just trying to figure it out. These last two games we're playing pretty well."
Back-to-back wins over the Lakers and the Portland Trail Blazers have boosted the Rockets, but they remain outside the playoff picture in the Western Conference.
Harden is, however, confident the Rockets will be around for the playoffs, as they bid to improve on last season's run to the Conference Finals, where they were narrowly beaten by eventual champions Golden State Warriors.
The 2018 MVP added: "I just believe and trust in all my guys, and the coaching staff and organisation. We'll continue to build, I have to continue to get better on both ends of the ball, and just get out there and play great."
Leave a comment