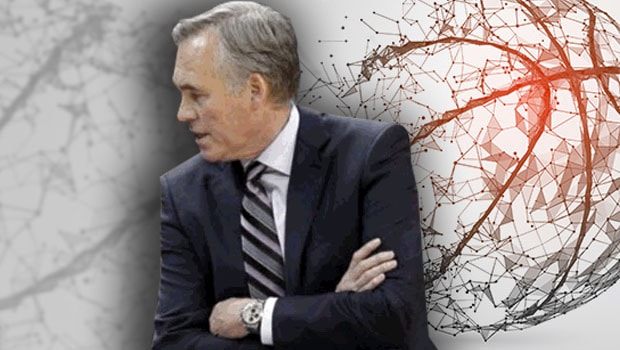 Houston Rockets head coach Mike D'Antoni was left frustrated after his team lost 119-106 to Golden State Warriors in the opening match of the Western Conference Finals.
The Rockets headed into Monday's opening game of the best-of-seven series full of confidence as they had won two of their previous three meetings with Golden State, and finished above the reigning NBA champions in the regular season standings.
However, Houston struggled to get going during Monday's showdown at the Toyota Center, with Golden State's small forward Kevin Durant doing most of the damage following a 37-point haul.
D'Antoni admits it is difficult to stop a player of Durant's calibre when he is in that kind of form but felt his team made too many individual errors, which contributed to their demise.
"He (Durant) is 7 feet and falling away. He's one of the best scorers ever, right? So, I thought he was extremely good. But we can withstand that," D'Antoni said.
"We can't withstand turning the ball over, missing layups, them getting out."
Klay Thompson was also allowed to benefit from some out-of-sorts defensive play from the Rockets and D'Antoni has now demanded a response from his team ahead of game two on Wednesday, which will also take place at the Toyota Center.
D'Antoni added: "Klay Thompson got up 15 [3-pointers]. We can't give him 15 3s.
We're switching everything and staying off for that reason, so we have to clean up some stuff and see if we can do it on Wednesday."
Houston have not won the Western Conference title since 1995, while Golden State are looking to claim that honour for the fourth successive season.
The Rockets are priced at 1.75 to level the series up by winning game two on Wednesday, while Steve Kerr's Warriors are available at 2.10 to open up a 2-0 lead.
Leave a comment