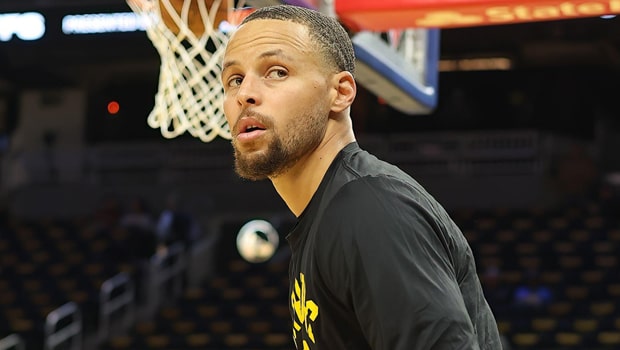 Golden State Warriors talisman Steph Curry was delighted after his team defeated Memphis Grizzlies by a whisker 117-116 on Sunday night in the first game of the Western Conference semifinals. The Dubs were able to get over the line after Klay Thompson scored a three-pointer when only 36 seconds were remaining on the clock.
Curry scored 24 points for GSW as he once again played at the top of his game. Jordan Poole was the top-scorer for the team with 31 points whereas Andre Wiggins and Klay Thompson added 17 and 15 points respectively. Poole was at his absolute best as he converted five of his 10 three-pointers.
Curry stated that his team has a championship DNA as they have all the experience of winning the big games.
"The core, we've got championship DNA, and we wanted to utilize that," Stephen Curry said. "At this stage, that's what it's all about. Never let go of the rope in terms of feeling like you're out of a game. Big win for us."
Meanwhile, GSW's defender Draymond Green was ejected by the referee just before the halftime for a flagrant foul. However, the team's head coach Steve Kerr lauded his team for staying together as a unit.
"We knew that was a tough break that didn't go our way and we were all kind of shocked by the decision, but we were confident and determined and the guys stayed with it," Warriors coach Steve Kerr said.
On the other hand, Klay Thompson added that the final score matters in the postseason and they are hungry to prove their mettle.
"In playoffs, all that matters is that final box-score score and handle business, but we're far from satisfied," Thompson said.
On the other hand, Ja Morant added 34 points and 10 dimes for the Grizzlies but his efforts went in vain. The second game between these two teams in the WC semifinals will be played on Tuesday.
Leave a comment