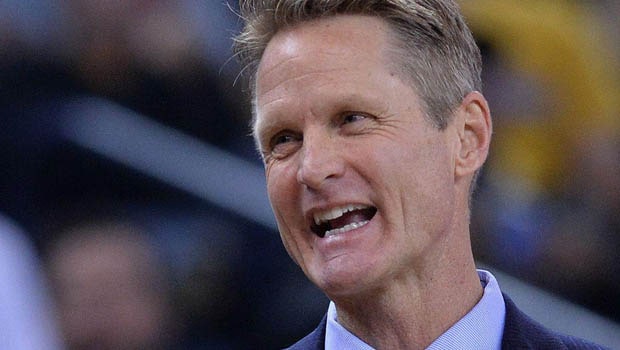 Golden State Warriors head coach Steve Kerr has expressed optimism that they are going to bounce back after a recent slump in their form. The Dubs lost their third consecutive match of the season as they were bested by Dallas Mavericks by 122-113. In fact, this is Golden State Warriors' second loss against the Mavericks in the last week.
Mavericks had recently beaten GSW by 107-101 and Kerr's team hasn't been at their absolute best.
Dallas Mavericks' talisman Luka Doncic top-scored for his team with 41 points whereas Jordan Poole added 23 points for GSW.
Meanwhile, Golden State Warriors have lost seven of their last nine matches. Kerr admitted that they are going through a rough patch, which every team has gone through this season but he is confident of bouncing back.
"I loved the effort," coach Steve Kerr said. "We're going through it right now. Every team in the league pretty much has gone through it at some point this year. It's just our turn. We're going to bounce back."
On the other hand, Klay Thompson struggled to get going as he scored only 16 points as he shot 6-17 from the field. Kerr added that Thompson will bounce back stronger in the upcoming matches.
"Tough night for Klay," Kerr said. "He needs these minutes to get ready for what's ahead. He's going to have some bumps in the road. Where he's gotten in trouble is he's forcing the issue. He's been trying too hard. You can't blame him. He's been out for 2 1/2 years."
Meanwhile, Steph Curry scored 21 points for the Dubs in the 40 minutes he played. GSW will look to bounce back stronger in the upcoming matches. GSW will play their next match against LA Lakers on Saturday.
Leave a comment