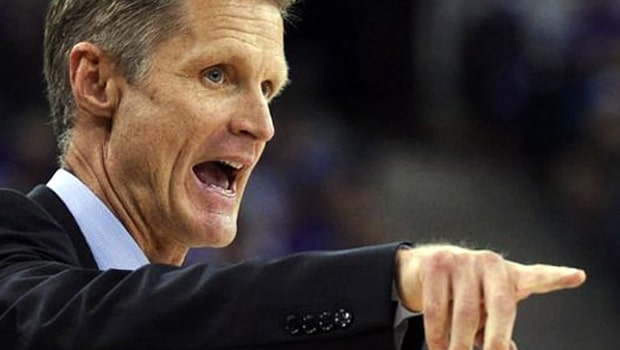 Golden State Warriors head coach Steve Kerr was unhappy with aspects of his team's play after they lost to the Los Angeles Clippers.
LA won 129-121 for their second victory on the Warriors' home court to keep the playoff series alive at 3-2.
Lou Williams top scored with 33 points for the Clippers and though Kevin Durant scored a playoff career-high of 45 points for Golden State, it wasn't enough on the night.
Kerr told reporters afterwards that he was disappointed by the loss, saying: "It's been a year when things have not gone actually smoothly at times.
"I'm not surprised by anything, but I expected to come out and play better and to win the game. But it's the NBA playoffs. It's a seven-game series and you got to play.
"You got to defend with some urgency and we gave up 129 points on our home floor and they shot 54 percent. We weren't right from the very beginning….we seemed to take it for granted we were going to be okay."
Stephen Curry, who scored 24 points for the Warriors added that he was concerned by his side's intensity, saying the Clippers played as if they had nothing to lose.
He said: "We got to understand – individually all throughout the roster – when you step foot on the floor, lay it all out there. It" a very difficult thing to win a playoff game. It takes 48 minutes of intense focus for sure."
Game 6 takes place in Los Angeles at the Staples Center on Friday with the winners of the series taking on the Houston Rockets in the Western Conference semi-finals, the Rockets already through after beating Utah Jazz 4-1.
The Warriors are 1.18 to win Game 6 with the Clippers 5.25. Golden State are 1.60 to win the NBA title again this year while the Milwaukee Bucks are priced at 6.50.
Leave a comment