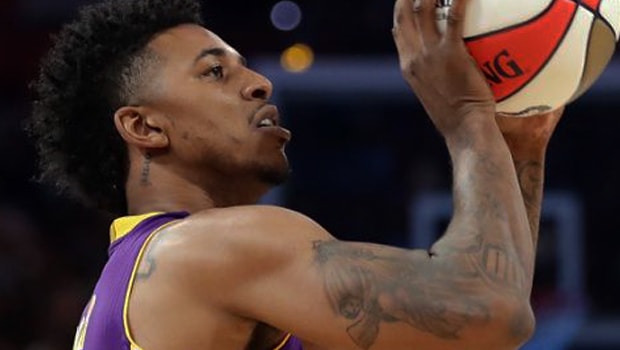 The Californians agreed a $5.2m one-year contract with the forward, who was a free agent following his departure from the LA Lakers.
It comes a day after the Warriors signed Omri Casspi from the Minnesota Timberwolves and was made using the full taxpayer mid-level exemption.
Young, 32, has been in the NBA for 11 seasons, featuring for the Lakers, the Washington Wizards, the LA Clippers and the Philadelphia 76ers.
He first came to prominence during his time at USC, where his college career highlights included two appearances in the All-Pac-10 first-team.
According to general manager Bob Myers, the deal is due to go through on Thursday once the Moratorium Period ends.
Speculation over the move arose when he was seen partying with Draymond Green, while Kevin Durant, whose pay cut largely financed the deal, is believed to have been in daily contact with him.
His arrival takes the number of new faces at the Oracle Arena to three, with Young and Casspi being joined by Jordan Bell.
This keeps the Warriors roster for next season at 13 following the departures of James Michael McAdoo, Matt Barnes and Ian Clark.
Golden State claimed the title for the second time in three years last season, beating Cleveland in the Finals, having gone down to the Cavs in 2016.
Meanwhile, in the Summer League on Friday, the 76ers are 2.20 to beat the Spurs, who are 1.57, while the Jazz can be backed at 1.50 to defeat 2.38 Boston.
Leave a comment