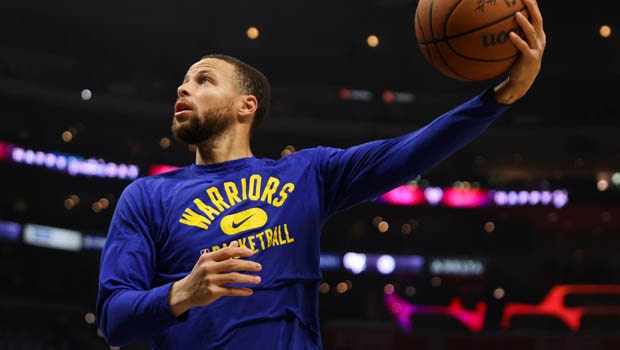 Golden State Warriors' Draymond Green made a much-awaited return to action for the team against Washington Wizards as Steve Kerr's team won by 126-112 on Monday. Green had missed the last 29 matches for the Dubs due to an injury and he was introduced by GSW head coach Steve Kerr at the 4:47 mark in the first quarter.
Green was able to hit the ground running as Curry involved him in his three-pointer. That definitely helped Green in settling down the nerves. Green played only for 20 minutes as his time is restricted on the court and he scored six points, six assists, and seven rebounds to have a decent return to the game.
In fact, the trio of Steph Curry, Klay Thompson, and Draymond Green were playing together after 1005 days. Thompson also made a return after a long hiatus of 941 days.
The chemistry between them was palpable against the Wizards. Curry top-scored with 47 points as he celebrated his 34th birthday in style. Klay Thompson and Jordan Poole scored 20 points apiece for the Dubs. Green was full of praise for Curry after his another dominating performance.
"When I'm not out there and when I'm watching, I see things that can be done that can help him out," Green said of Curry. "He's the greatest shooter we've ever seen. But you still have to screen, and you still have to find him in good spots and make sure he gets good shots and easy looks as opposed to tough looks all the time."
Green and Curry have shared a great bonhomie on and off the court in the last decade and gave each other credit for the success they have achieved together.
"It's just chemistry and understanding how to create good looks, especially when I'm coming off the ball or if he's in the pick-and-roll," Curry said. "Ten years of that, so it shouldn't be that surprising."
"Everybody says, 'Oh, there is no Draymond without Steph.' That's 100 percent true," Green said. "And there's no Steph without Klay and Draymond. And we are aware of that. And it's why it's been such a beautiful brotherhood and partnership over the last 10 years."
Golden State Warriors will next face Boston Celtics on Wednesday.
Leave a comment