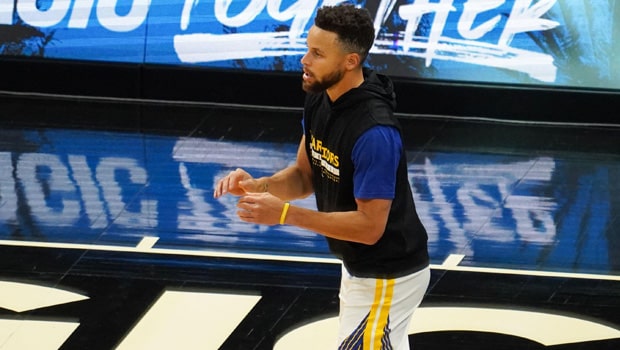 Golden State Warriors has had a dream start to their NBA campaign of 2021-22 season. Before their Sunday night match against Charlotte Hornets, GSW had an 11-1 win-loss record. However, the Hornets ended Warrior's seven-match winning streak as they won by 106-102.
Meanwhile, earlier in the season Golden State Warriors had lost their opening match of the season against Memphis Grizzlies by 104-101. Despite a great start to the season, the team's talisman Stephen Curry feels his team has lost both of their matches as they failed to make adjustments to the opposition's tactical strategies.
Curry, who has started the season with a bang, feels he needs to make adjustments on the fly and he didn't quite do that against Charlotte Hornets. The linchpin however feels it is a good lesson for him and the team earlier in the season and they can work on it in the upcoming matches.
Curry scored 24 points, 10 assists, and six rebounds against the Hornets but his efforts went in vain.
The Memphis game, we struggled with spacing, we adjusted and went on a run. (Hornets) did a lot of switching so you don't have people occupying the right spots… I wanted it so bad so I started rushing. Gotta make adjustments on the fly, I didn't do that," said Curry.
"I got roped into a little bit trying to go for those daggers a couple of times when I didn't really have it," Curry said. "So it's a good learning lesson in the early part of the season, especially on the road."
Meanwhile, Golden State Warriors is at the top of the standings in Western Conference as they have got off to a great start. Warriors will next face Eastern Conference giants Brooklyn Nets on Tuesday.
Leave a comment