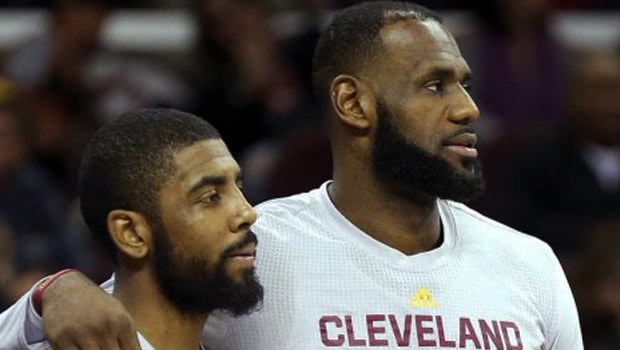 Kyrie Irving says he doesn't care whether or not former Cleveland Cavaliers teammate LeBron James took his move to Boston Celtics personally.
Irving's decision to leave the Cavs came as a surprise, and led to an apparent fall-out with James.
The 25-year-old point guard revealed in an interview with First Take that he didn't tell James he was going to request a trade before doing so, and simply replied "no" when asked if cared whether or not the three-time NBA Champion took it personally.
Elaborating on his decision to move to Boston, he said: "I don't think you owe anything to another person in terms of figuring out what you want to do with your life.
"It's not anything personal, I'm not here to tirade anybody or to go at any particular person or the organization because I have nothing but love for Cleveland.
"I have nothing but love for the time I spent there. It's nothing about that.
There comes a time where you mature as an individual, it's time to make that decision and there is no looking back from that standpoint.
"There is no time to figure out how to save somebody's feelings when ultimately you have to be selfish in figuring out what you want to do."
Cleveland may have lost Irving but they did land Isaiah Thomas as part of the trade deal and as such remain the main contenders in the Eastern Conference.
The Cavs are 6.00 to win the NBA Championship outright and the Celtics can be backed at 9.00.
Leave a comment