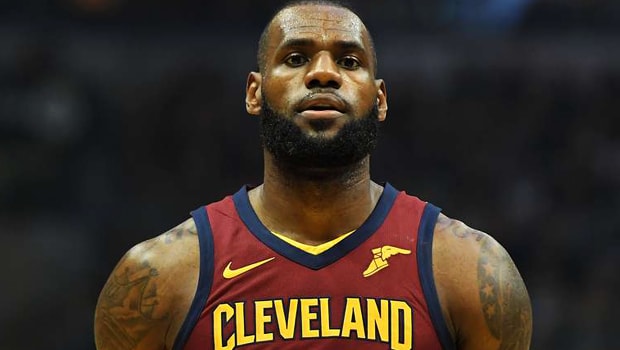 Cleveland coach Tyronn Lue admits LeBron James could feature at point guard this season after shining in Tuesday's 119-112 win over Chicago.
Injuries to Isaiah Thomas and Derrick Rose saw James moved into the role and he did not disappoint, scoring 34 points and providing 13 assists in a thoroughly impressive display to help the Cavs bounce back from Sunday's loss to Orlando.
James is traditionally a small forward but has spent time in all five positions during his career, although Tuesday was the first time since October 2005 he has been officially listed as his team's point guard.
The coach made the call having been unhappy at Jose Calderon's recent form, naming the Spaniard as a starter on Monday, only to bench him ahead of the game.
That allowed the four-time MVP to shine in a role Lue admits he could be used in more as the season unfolds.
Cleveland currently sit second in the Eastern Conference but are the favourites to top the standings and go on to make the Finals for a fourth year in a row.
Lue believes James could suffer under the unfamiliar burden of being his team's main playmaker but insists he may still be given the responsibility when the right time comes.
"With D-Rose out and Isaiah out, it's tough," Lue said.
"If you don't have a point guard on the floor, it's tough to win games no matter how great LeBron is.
"It wears him down having to handle the basketball, have to defend and then make every play. But tonight we needed that and going forward just have to see."
Leave a comment