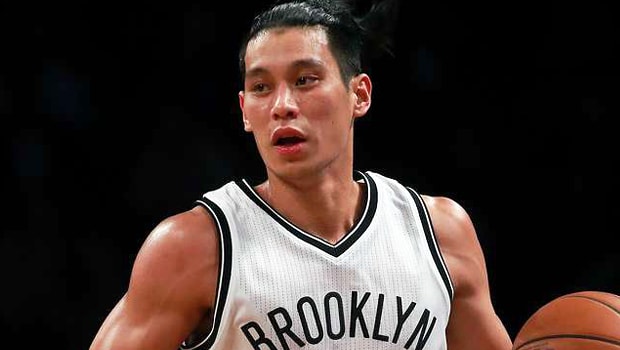 Brooklyn Nets point guard Jeremy Lin believes the team are capable of reaching the NBA playoffs this season.
The Nets have endured a difficult couple of years and they finished bottom of the Eastern Conference last season with just 20 wins in 82 regular season games.
Brooklyn have not reached the post-season since losing in the first-round of the playoffs to the Atlanta Hawks in 2015, but despite their recent struggles, Lin believes they have a strong chance of reaching that stage once again this season.
"I still feel like we can make the playoffs," Lin said while making a speech in Shanghai, via Nets Daily. "I know everyone will laugh, but that's no problem.
If I believe we can make the playoffs, this is most important…. Hopefully we can perform exceptionally well."
The Nets have bolstered their ranks during the off-season with point guard D'Angelo Russell arriving from the LA Lakers, DeMarre Carroll joining from the Toronto Raptors and Allen Crabbe making the move from the Portland Trail Blazers.
Center Brook Lopez has been the only notable departure, as he has joined the Lakers, but Lin is pleased with the way Kenny Atkinson's squad is shaping up.
"I'm really satisfied (with the Nets offseason additions). Of course, I'll miss Brook Lopez.
We were good friends and we paired well together. They already traded him away, but I feel like we'll be a stronger team this year," Lin added.
Brooklyn are outsiders to claim the NBA Championship this season, as they are priced at 751.00, with defending champions Golden State Warriors expected to be the team to beat once again, as they are available at 1.53.
Leave a comment