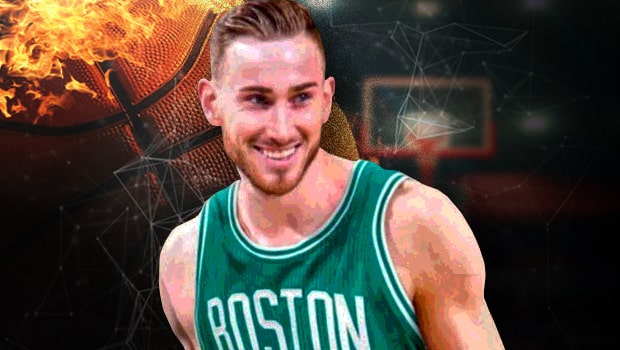 Boston Celtics small forward Gordon Hayward has moved to ease any concerns over his ankle injury ahead of the new NBA season.
Hayward joined the Celtics ahead of the 2017-18 campaign but suffered a broken ankle in his first game against the Cleveland Cavaliers that brought his season to an end.
Former Utah Jazz star Hayward has now returned to training and hopes to be back to his best by the time Boston face Philadelphia 76ers in their curtain raiser on October 16.
"Two weeks now, playing full-court basketball, five-on-five. Pretty much no restrictions," Hayward told Yahoo Sports.
"I'm still trying to keep a progression of how much time and how much load I'm putting on that ankle, but for the most part I'm feeling very, very well.
It's so much fun to be able to play again. The next month or so will be good to get back into the game, to feel the rhythm, the timing."
Boston will be hoping to battle for the NBA Championship this year after reaching the Eastern Conference Finals last season – despite the absences of Hayward and Kyrie Irving for the post-season.
The Celtics have largely kept their squad intact for the forthcoming campaign and haven't made any major signings, although having Hayward available again will feel like a new arrival after his season-ending injury on his debut last year.
Boston are 7.00 to win the NBA Championship outright, while the Sixers can be backed at 15.00 and Toronto Raptors are 17.00.
Leave a comment