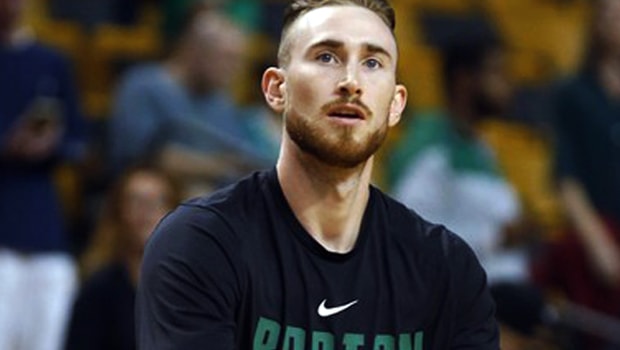 Boston Celtics head coach Brad Stevens says Gordon Hayward still has a role to play during his spell on the sidelines.
Hayward was one of the Celtics' marquee capture during the off-season as he arrived from Utah Jazz but suffered injury heartache in the season-opener.
The 27-year-old dislocated his ankle after just six minutes against the Cleveland Cavaliers and in all likelihood his campaign is already over, but Stevens says Hayward's experience can still be of use.
"We are just going to throw him different assignments that we're working on as a staff," said Stevens on Thursday night after Boston beat Milwaukee Bucks 96-89 to rack up a third successive victory.
"Just to keep him engaged." "I just have a couple [of assignments] I have in mind," added Stevens.
"I don't want to get too specific or deep on it. Just so he can continue to stay engaged and give some of our younger players his insight."
Jaylen Brown started against the Bucks on Thursday and he seems set for a big season in his second year as a professional with Hayward sidelined.
Boston are next in action on Saturday night when they head to Miami Heat, before home games against San Antonio Spurs and Sacramento Kings.
Leave a comment