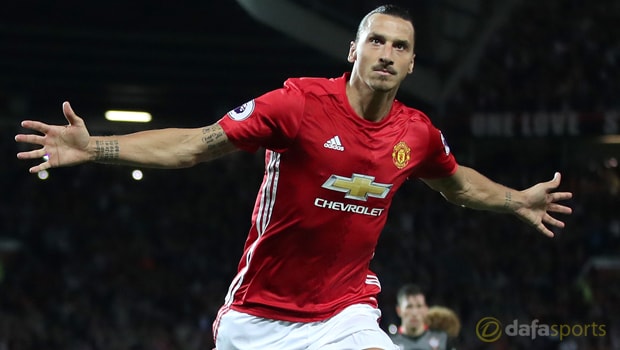 Striker Zlatan Ibrahimovic says he is back to win the Premier League title as he prepares to return from injury at Manchester United.
The former Sweden international joined United two seasons ago but he only moved to Old Trafford on a one-year deal.
His debut campaign saw him score 28 goals in 46 games but his season was ended early by a knee injury.
Ibrahimovic suffered knee ligament damage in April but he confirmed in the summer that he would rejoin the club to win more trophies.
After winning the League Cup and Europa League last season, the former Barcelona and Paris Saint-Germain striker is back for more glory.
He admits it was simple enough to return from a serious knee injury at 36 but he is ready to fire the club to glory.
"I said I have come back to finish what I started," he told Sky Sports.
"Everything I built up in the first season – obviously we won the three trophies – the ending for me was not the ending I wanted, or nobody wanted, especially after how the season went.
"The target is the Premier League. That is my target to finish. Everything I started in the first season, we will finish in the second one."
"The challenge was that I never had a major injury, and all these people talking that 'it's over' or 'he's too old', all these doubts that I had in my whole career.
"When that happens, it triggers me because it gives me energy and an objective. I'm challenging what I am able to do, how far I can take my body."
Ibrahimovic is expected to return to full training around Christmas and he will look to help United lift the title, which you can back at odds of 13.00.
Leave a comment