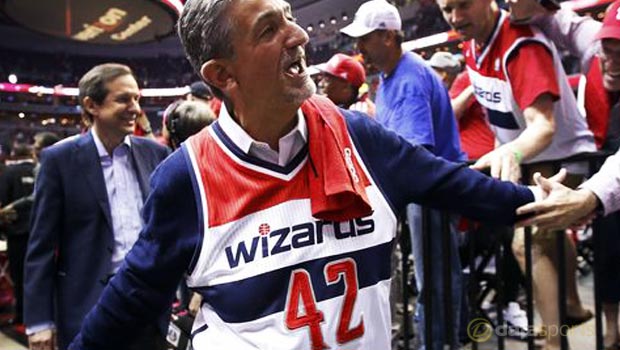 Washington Wizards owner Ted Leonsis is hoping a new state-of-the-art facility will work its magic in luring some of the NBA's top stars to the American capital.
The Wizards, who boasted Hall of Famer Michael Jordan on their roster between 2001-03, are getting set to build a $55 million entertainment and sports arena which will serve as a practice facility for the NBA outfit, who are 34.00 to win the championship title next season.
With Washington-born star Kevin Durant set to be a free agent next summer, the hope is that a sparkling new facility will show the ambition the Wizards have to compete with the likes of the Cleveland Cavaliers and the San Antonio Spurs.
Leonsis, who also owns the NHL outfit Washington Capitals, hopes a new home will have the same successful impact as it did for his hockey franchise.
He was quoted on ESPN, saying: "We saw this as a proxy with the Capitals.
"We built a world-class, best-in-class facility.
"The Wizards would have a world-class practice facility and our fans would be able to watch practice.
"And then we would attach to that facility a mini arena that would be really state of the art, maybe seat [3,000] to 5,000 people and we can do charity events there and have some preseason games there."
With talented youngsters John Wall and Bradley Beal coming through the ranks at the Wizards, Washington DC would have plenty of positives to lure top stars in the future and they may even get the chance of bringing Durant home.
Leave a comment