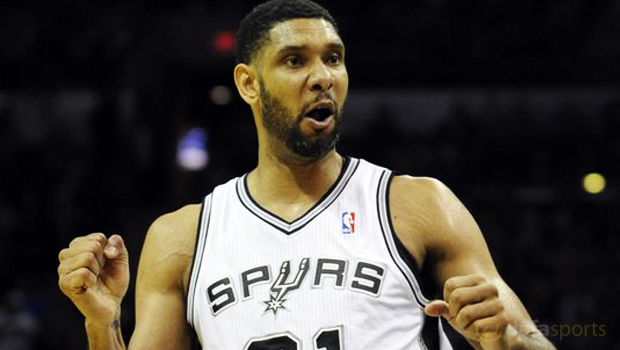 Tim Duncan says it is taking time to adapt to his new role at the San Antonio Spurs but he feels the outlook is good for the new season.
Duncan has been the Spurs go to man for most of his 18-year career but the arrival of four-time All-Star LaMarcus Aldridge signifies a changing landscape in coach Gregg Popovich's system and Duncan is having to readjust.
The Spurs are a unique team, says Duncan, and there will also be a settling in period for Aldridge and emerging talents like Kawhi Leonard.
Leonard and Aldridge are set to be starters in the new NBA season for the Spurs with Duncan, Tony Parker and Manu Ginobili.
Duncan is embracing both the changes and the new arrivals.
"My role has changed a little bit this year," Duncan said. "I'm trying to figure that part of it out. But it's fun to be out there. It's fun to be with the guys that I've been with for so many years and some new guys that I'm learning."
Aldridge admitted some of the passes he received from Duncan during San Antonio's 96-92 win over the Detroit Pistons on Sunday were welcome, if somewhat unexpected.
Both players feel they will develop a good understanding given more court time together and Duncan says playing for the Spurs takes a little bit of getting used to at first.
"We play a different way, and people have to get used to that. Our movement, our motion, the ball movement, how unselfish people are, it's a blessing, but something that people have to get used to," added Duncan.
"He's (Aldridge) just going through that process right now."
The San Antonio Spurs are priced at 4.75 to win the NBA Championship this while the Cleveland Cavaliers installed as the 3.75 favourites.
Leave a comment