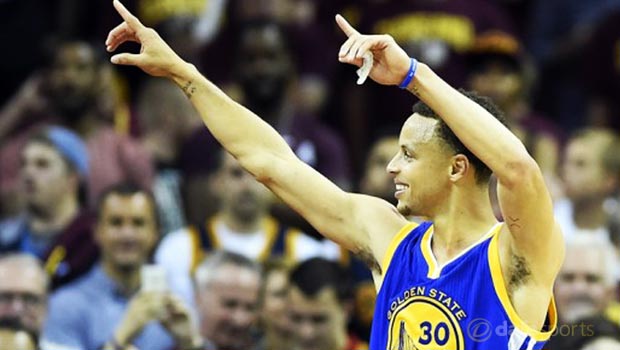 Stephen Curry admits the Golden State Warriors will need to work harder than ever if they are to defend their NBA Championship next season.
Curry was named Regular Season MVP in the NBA last season before he helped the Warriors to Finals success against the Cleveland Cavaliers in June.
Defending the title is going to be tough says Curry, with every team in the NBA out to gun down the champions, but he is up for the challenge.
"We feel like we're still the team to beat.
"It's going to be a different challenge for us. We've never defended an NBA Championship before so it will be a new experience for us," the 27-year-old told reporters.
"All eyes are on our team and every other team is trying to knock us off our throne, so we have to be even better than we were last year to get back to the top."
Curry won the most valuable player award in May after he helped his team win a franchise-record 67 regular season games, averaging 23.8 points per match along the way.
The Warriors point guard also made 286 three-pointers, an NBA record for a single season.
He then went on to set a new benchmark for most three-pointers made in a single playoff run as the Warriors grabbed championship glory.
With Curry suggesting the entire Warriors group will have to raise their levels again next season, he has set himself a personal goal of improving after losing possession 249 times over 80 regular-season games last season.
He revealed he maintains a long-running, high-stakes bet with his mother, who fines him whenever he turns over the ball three or more times during a game.
"I averaged probably 3.1 turnovers last year so you can do the math on who won that agreement," he said.
"I have to be a better player going into the next season."
The Golden State Warriors are 6.00 to win the NBA Championship next season with Cleveland 3.75 and the San Antonio Spurs 4.75.
Leave a comment