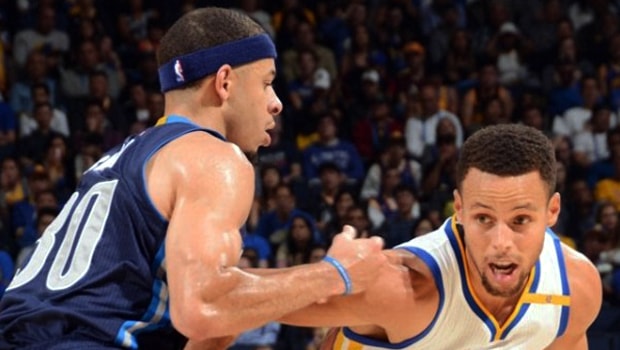 Dallas' Seth Curry admits that anyone who wants to compete with his brother Steph and his Golden State team will need to play "perfect basketball".
The pair went head-to-head on Tuesday at the American Airlines Center and despite at times looking in a decent position, the Mavericks felt the full wrath of the Warriors' ability to score heavily in short bursts.
At one stage the Mavs were 37-32 up, only to go behind thanks to a three-minute flurry of nine unanswered points from the visitors.
A similar thing happened later in the second quarter as they scored eight points in less than a minute to go 60-44 up.
Although the elder Curry sibling did not score a single point in either run, he played an instrumental role in both spells and was key in guiding his team to a 112-87 win.
Golden State are now on a five-match winning streak and with them top of the Western Conference, look set for a third straight trip to the Finals.
The Warriors are the 1.80 favourites to win the Championships, ahead of reigning champions Cleveland at 3.50.
Seth Curry admits he was hugely impressed by his brother's outfit on Tuesday and believes it will take a very good team to beat them to the title.
"It's tough," he said. "You got to play perfect basketball to compete with them. They never stop moving.
If you take away one thing, they get another thing. If you take away threes, they get layups. "You just got to hope they miss.
They're going to get their points. You just have to hope they shoot a low percentage."
Leave a comment