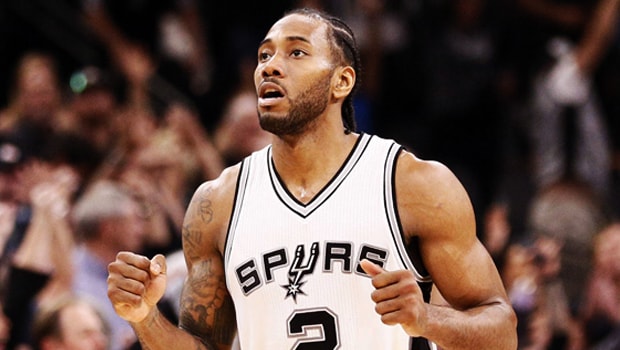 Kawhi Leonard says he is determined to keep putting in the hard yards to help the San Antonio Spurs succeed this season.
The 25-year-old has further improved this year, playing a leading role in helping the Californians clinch a berth in the post-season reckoning for the 20th straight campaign.
San Antonio have managed five titles in that time, with Leonard winning the Finals MVP during their last success in 2014.
He again looks set to play a leading role in their Championship bid, with them 7.50 to take the title.
The former San Diego State star is a two-time all-star and is one of three players alongside Michael Jordan and Hakeem Olajuwon to have won the aforementioned MVP award and NBA Defensive Player of the Year.
Leonard has also scored more than 30 points in 20 or more outings for the Spurs and seems to be peaking well as the post-season approaches.
The small forward has credited hard work for his success, insisting that he intends to keep on pushing himself in his bid to become one of the best.
"I work all summer and throughout the whole season to be prepared for the challenges that I have to face," he said.
"You just have to keep going. "If you play bad or go 0-for-10 in the fourth, whatever, you've just got to keep pounding and going and going, and not give up if you want to become that guy."
San Antonio's next outing is on Thursday when they are 1.03 to beat the visiting Sacramento Kings, who are priced at 13.00.
Leave a comment