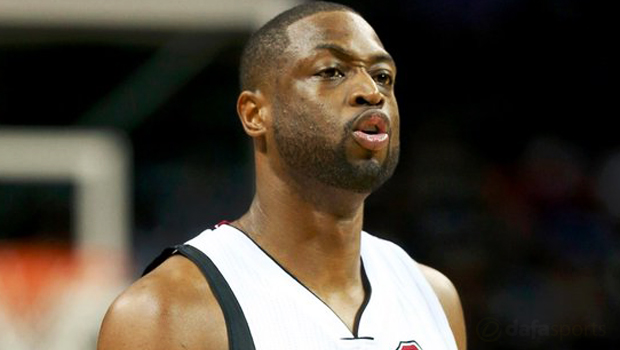 Dwayne Wade has confirmed his decision to join the Chicago Bulls after 13 years with the Miami Heat.
The 12-time All Star was born in the Windy City and grew up watching the great Bulls teams of the 1990s.
After being drafted by the Heat in 2003, Wade was seen as one of the key reasons behind LeBron James and Chris Bosh moving to Florida to form part of a team that would reach the Finals four years in a row between 2011 and 2014.
That run included championship wins in 2012 and 2013, while he was also part of the side that succeeded in 2006.
However, the 34-year-old has now decided to end his time in Miami and says although it was a tough decision, he believed it the right thing for him to do at this stage of his career.
Chicago have previously tried to sign Wade twice and finally got their man after outbidding Miami by offering him $47million over two years.
The shooting guard says he is thankful for his success in Florida but admits this time around he could not ignore the advances of his boyhood heroes.
"This was not an easy decision, but I feel I have made the right choice for myself and my family,"
Wade wrote in a letter to Miami. "Watching the Bulls growing up inspired me at an early age to pursue my dream of becoming a basketball player.
"I have never forgotten where I came from and I am thankful to have an opportunity to play for the team that first fuelled my love of the game."
The Heat are currently 26.00 to win the 2017 NBA Finals, while the Bulls are priced at 41.00.
Leave a comment