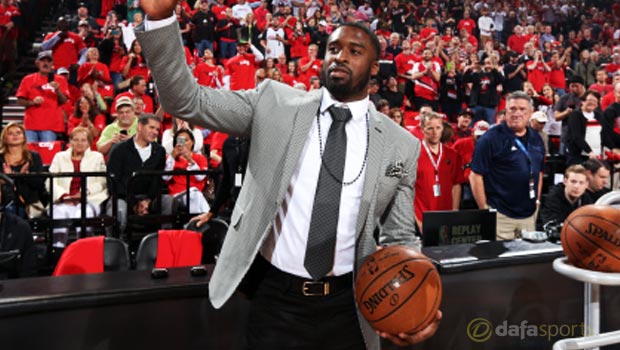 Wesley Matthews says he has joined the Dallas Mavericks with the sole intention of earning an NBA Championship ring.
The shooting guard recently moved to the American Airlines Centre from Portland, signing a four-year deal with the Mavericks to end a five season stint with the Trail Blazers, having started his career at the Utah Jazz.
Matthews was part of the Portland team that lost to Dallas in 2011 but since then they have struggled to make an impact in the competitive Western Conference, losing three times in the first round of the play-offs, while they failed to qualify in 2013.
Coach Rich Carlisle will be hoping to improve this season though and in the former Marquette star he certainly has an ambitious new addition to his roster.
The 28-year-old admits he is desperate to earn silverware with the Mavericks and is confident they have the depth to go all the way.
Matthews told reporters: "You know, I came to Dallas with one intention, and that's to win. And I'm excited about it. I want a ring, I want jewellery, I want hardware, and I feel like we can do that here.
"You know, the West is a monster. I'm most excited about our division. I mean, this has got to be one of the most competitive and toughest divisions in all of sports.
He added: "Any kind of competitor doesn't want it to be easy, but we know that we're confident and we know that we're going to do everything in our power to get to where we want to get to."
Leave a comment