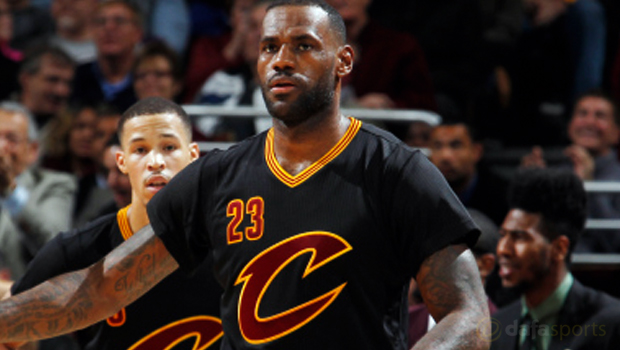 LeBron James says he is ready to do all he can to help Cleveland team-mate Jared Cunningham fulfil his potential.
The 24-year-old impressed during his career high 35 minutes off the bench in Tuesday's 105-100 win over Portland, scoring seven points and providing vital pressure on the ball through his keen defence.
Cunningham joined the Cavs in September and seems to be finding himself a home following some uncertain times since first being drafted in 2012.
His play in defence helped change the game in his team's favour, as they bounced back from three straight defeats to go top of the Eastern Conference.
The Cavs won the Conference last season and after missing out in the Finals, are currently priced at 3.75 to go all the way, behind only the reigning champions, Golden State, who are the 2.75 favourites.
Talisman James says he sees plenty of potential in the youngster and after Tuesday's win, vowed to give him every advantage to ensure he continues to develop.
"The game ball definitely goes to him tonight," James said. "I thought he was exceptional."
"It's a young guy that's just trying to make a name for himself. He's a guy who's kind of bounced around a couple times, and, if you're a part of a team that I'm on, I'm always going to be that guy to try to help you in any way, shape, or form.
"As long as you're around, I'm going to be that guy to help you and he's done great so far. And hopefully he can continue that."
Leave a comment