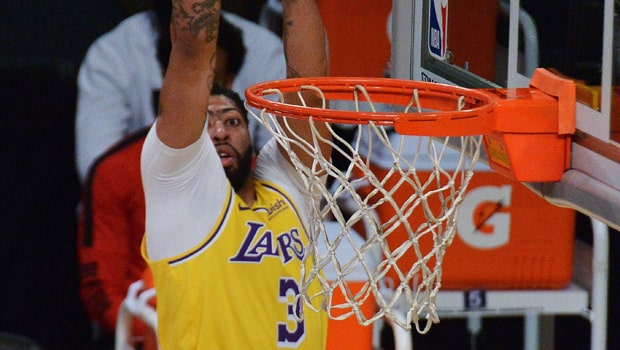 The LA Lakers bounced back in style in the second match of the first conference playoff round against the Phoenix Suns. The defending champs had lost the opening game by 99-90 but made a fine comeback to level the series 1-1.
The Lakers defeated the Suns by 109-102 on Tuesday as they came up with a collective effort. The star of the night for the reigning champions was Anthony Davis, who had a poor opening game but he was able to turn the tables in the second match.
Davis scored 34 points, 10 rebounds, seven assists and made three blocks and thus came up with a fine all-round performance. Ergo, Davis has become the first player since Mamba Kobe Bryant to score 30+ points and 20+ free throws. Bryant had come up with such a performance back in 2008.
Davis was hugely disappointed with his own performance after the opening game and even took the blame of the loss on his shoulder. The 28-year old had stated that the team isn't going to win much if he keeps playing like he did in the opening game. However, he was able to make a solid comeback in the second game and showed his class.
Meanwhile, the LA Lakers were under a bit of pressure after losing the opening game of the series. Furthermore, LeBron James contributed again as he scored 23 points and nine assists. Dennis Schroder also had a good game as he scored 24 points.
The Lakers were able to show why they are a champion team and they will aim to continue the good show in the coming matches. The third match of the series between the Lakers and Phoenix Suns will take place on Thursday night.
Leave a comment