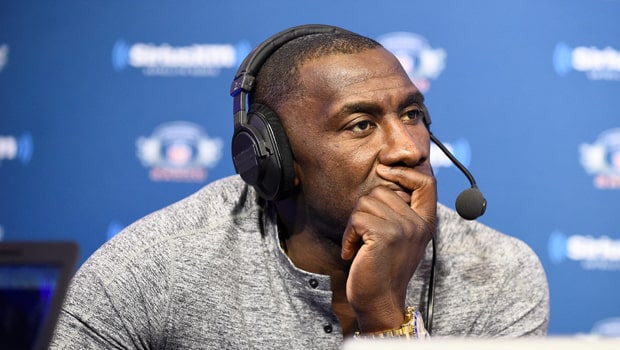 The Los Angeles Lakers went ahead and secured the services of Russell Westbrook last season and people were really hyped to see him function with LeBron James and Anthony Davis. But till now it has resulted in a rather underwhelming signing as Westbrook has seen a steep decline and with the Lakers failing to make the playoffs last season things may get even more intense in the coming season.
Westbrook was not happy about his role last year and he publicly stated that against their former coach Frank Viogel. But now after a series of underwhelming performances Westbrook finds himself in a tight spot. New coach Darwin Ham has joined in and he will probably reduce Westbrook's role even more.
Ham trusts LeBron James with the ball and understands that he can orchestrate play. On the other hand, Ham wants Westbrook to give his best and play off the ball. Ham has publicly said that he is open to having LeBron James play as a point guard as he has one of the greatest basketball IQs in the game.
The news must thrill the Lakers fan, it also raises questions regarding Russell Westbrook's role in the team. The former Wizards man is used to having most of the ball and therefore he manages to create chances for his teammates. But that is not the way that coach Darwin ham wants to tread given his poor form.
In the recent 'Skip and Shannon: Undisputed" podcast, the issue about Westbrook's future at the Lakers was discussed and both the analyst came to agreement that he will not be happy adjusting to a different role. They shared about what Ham believes in and what roles the Lakers are going to have, Sharpe clearly directed his statements towards Westbrook as he highlighted how Westbrook may come off the bench if he does not adapt to the situation.
"Russ, whatever you thought your role might be, it's gonna be less than that. Whatever your role was last year, it's gonna be less than that. And if you can't get in line with what Coach Ham wants, you're gonna find yourself coming off the bench," Shannon Sharpe highlighted.
He also added how Westbrook was not happy with his previous role and with things getting even tougher, Sharpe does not feel the Triple Double champion will be happy with his new role at the Lakers. "And you're not gonna be too happy with that, because you were unhappy with your role last year. I think he's gonna be even more unhappy with his role this year."
Leave a comment