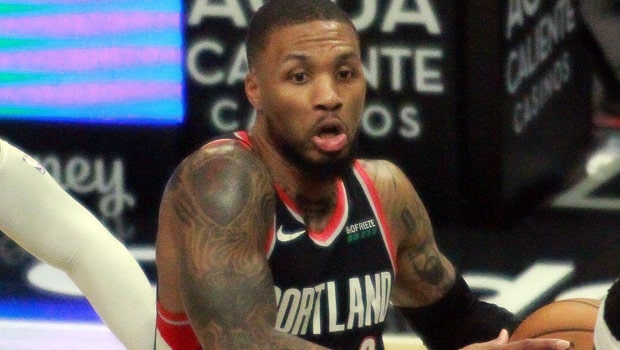 Portland Trail Blazers talisman Damian Lillard feels the game has really changed and players like Stephen Curry and he has played an instrumental role in revolutionizing the NBA. Lillard feels that there are more threes attempted in the modern era as compared to previous times of Larry Bird and Reggie Miller, who are regarded amongst the top-shooters of the game.
Meanwhile, Stephen Curry is on the cusp of overtaking Ray Allen's record of most threes in the regular season. Curry scored three three-pointers against the Philadelphia 76ers and he is now seven triples away from bagging the all-time record.
Curry is regarded as one of the best shooters of all time and he has been in fabulous form in the ongoing season for Golden State Warriors.
Damian Lillard said, "I think the game has you know..really changed, starting with guys like Steph and myself. Three-pointers of the history of the game that we talk about, the Larry Birds, the Mark Price, the Reggie Millers. If you look at the numbers of three three-pointers attempted per game, two and a half threes attempted per game. And you look at ours, it's not only nine, ten, eleven threes per game, we just shooting from so much deeper. Off the bounce, in transition, just so many different ways we do it."
On the other hand, Golden State Warriors suffered a 102-93 defeat against the Philadelphia 76ers on Saturday. Curry didn't have the best of days as he scored 18 points, nine rebounds, and five assists.
The talisman had a poor 6 out of 20 field-goal attempts, registering 30% accuracy from the field. Furthermore, he converted 3 out of his 14 three-pointers attempt, which is rarely the case.
Curry and Golden State Warriors will look to make a solid comeback after the defeat against the Philadelphia 76ers. GSW currently has a 21-5 record and they will next face Indiana Pacers on Monday night.
Leave a comment