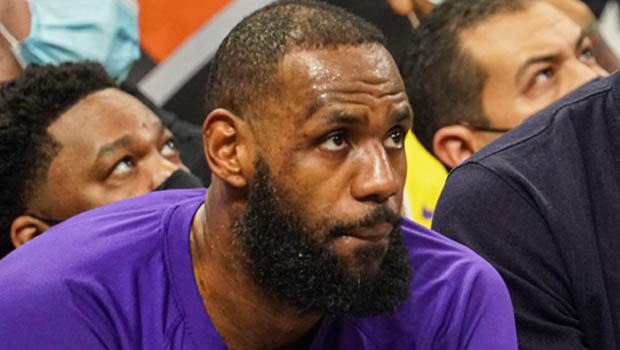 For LA Lakers talisman LeBron James, the personal milestones have always taken a backseat. James has been a lone warrior throughout the ongoing season for the Lakers but he hasn't received support from his teammates. However, King James was in the beast mode as he dropped 56 points against Golden State Warriors at the Crypto.com arena on Saturday as the Lakers won by 124-116.
James' 56 points are his highest while playing for the LA Lakers and his third-highest in his glorious NBA career of 19 years. The Lakers had lost their previous four matches and had just managed only three wins in their last 14 matches. Thus, it was a much-needed win for LeBron James and Co.
James was delighted to get the win under his team's belt and is hopeful that it could help them turn the corner in this season.
"Our guys were following me off the floor tonight going into the locker room and they asked me, 'How does it feel to score 56?'" James said. "I said, 'Right now, I don't give a damn about the 56. I'm just happy we got a win.' That's just literally the first thing that came to my mind."
In fact, the Lakers had to face boos from their crowd after their previous match losses. James dedicated the win to the supporters and added that they deserve it.
"For us to get a win like this in front of our home fans, they deserve it," James said. "We haven't been playing like much of anything as of late, so it was good to get a win in front of them."
Furthermore, James scored 10 rebounds as he brought his best to the table. King James also became the oldest player to score more than 55 points in the NBA at 37. Akron Hammer will look to continue his rich form for the team and help them turn the tables.
Lakers will next face San Antonio Spurs on Monday night.
Leave a comment