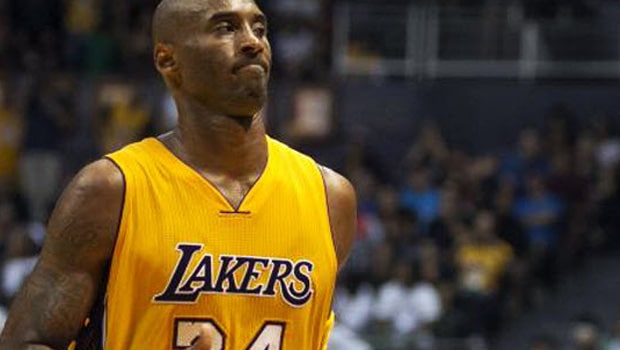 Kobe Bryant is possibly one of the greatest NBA players of all-time and the greatest Laker ever. Two jersey numbers in the rafters at the STAPLES Center prove it. Kobe was able to take over games in ways that not many players could.
His drive to win at any cost helped him succeed on and off the court. An 18-time NBA All-Star, five-time NBA champion and one-time NBA MVP, Kobe tragically passed away on January 26, 2020.
Eduardo Solano, from FOX Sports Radio 1340 AM Hopewell and AccuScore, wrote this about Kobe Bryant recently: "I've always been a Chicago Bulls fan but I followed Kobe Bryant's entire career! Kobe is one of my favorite athletes of all-time and I still can't process that he is gone."
Here's what Kobe said on his Showtime documentary Muse about how he fell in love with playing with Rage at Lower Merion High School in Ardmore, Pennsylvania."I couldn't spell, so the teacher told my mother that I was probably dyslexic, it was like somebody took me and dropped me in a bucket, in a tub of ice-cold water, because it shocked the s*** out of me. I didn't know anybody, very awkward, skinny looking, barely spoke, sitting at a lunch table all by myself, no friends and I was upset that I had moved and I had all this resentment and anger inside of me that I hadn't really let out. 
It was never viewed as I'm going to control this thing, it was more like you know what, I'm just going to delay the eruption, I'm just going to push it to the side and then use it to my benefit for what it is that I love doing, which is playing the game… and once I discovered that everything about the game changed, because now I understood that I could really lose myself through the game and no matter what affected me, no matter what happened in life, I could always step on the basketball court and let my game speak to that, step on that court and absolutely erupt… and that feeling of playing with that rage was new to me but I loved it."
Leave a comment