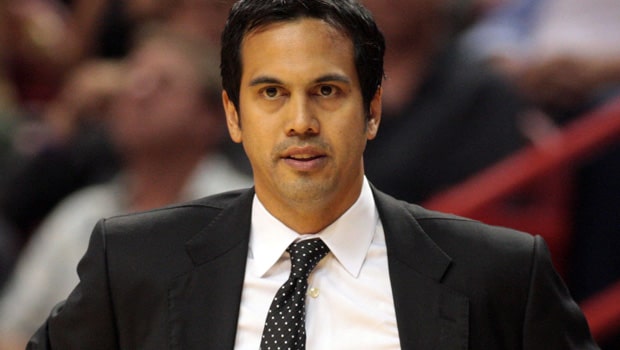 Miami Heat was able to draw first blood against Boston Celtics as they won Game 1 of the Eastern Conference finals by 118-107 on Tuesday night. The team's talisman Jimmy Butler was at his absolute best as he top-scored with 41 points.
Furthermore, Butler scored nine rebounds, five assists, four steals, and three blocks as he came up with an all-around performance to help his team take a 1-0 advantage in the series.
The team's team coach Erik Spoelstra said Butler did raise his game to the occasion and he was able to deliver the goods for the team.
"If you're driven by competition, and the stakes get raised, you're going to raise your level of play," Spoelstra said.
"This level is high level, this competition, and he senses it, and he knows it. He feels it. And he was able to produce and put us in a position to feel comfortable to be able to win this game."
In fact, Miami Heat was trailing by 13 points during the first half. However, Jimmy Buttler was able to get his team back in the contest as he made two crucial steals to change the impetus of the game in his team's favor. It was worth the game as it came off right for the Heat.
"I tell you right now, Spo doesn't like me, he doesn't like whenever I do it," Butler said of the gambles. "Luckily, I was 2-for-2 on those particular shoot-the-gap passing lanes. But I don't get them all the time, and then you see him give a look over there."
Spoelstra also admitted that those two steals was the turning point in the game as they brought the game in their favor.
"Those two steals kind of changed the momentum," Spoelstra said. "Every time and pocket in the game when we needed to control the game or get the right shot or make the right decision, Jimmy had his fingerprints on that."
The second game of the EC Finals will be played on Thursday.
Leave a comment