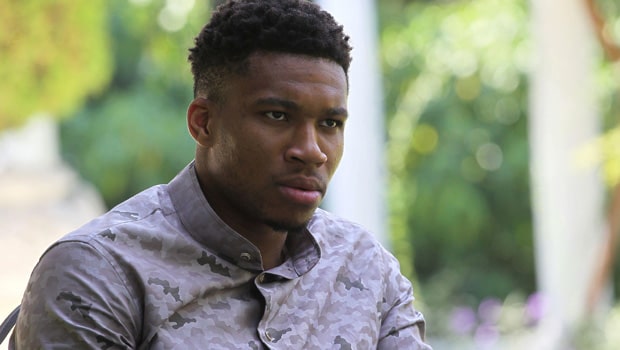 Milwaukee Bucks talisman Giannis Antetokounmpo has impressed one and all with his impressive performance. The Greek Freak has certainly shown the skills to go a long way in his career. The 26-year old has had a successful career thus far and has done a fine job in the eight seasons he has played in the NBA.
Giannis has proved his mettle on various occasions and he has already won many awards in his career. He has won ​​NBA player from MVPs, Defense Player of the Year, and Most Improved Player of the Year. Moreover, he has five NBA All-Star appearances and five-time All-NBA awards.
He won his first NBA championship in the previous season and was also awarded the MVP in the last edition.
Former NBA player Stephen Jackson likened Greek Freak with former LA Lakers linchpin Shaquille O'Neal. O'Neal is also regarded as one of the best players in the NBA and he made a potent duo with Kobe Bryant.
Speaking on NBA Sundays, Jackson said, ​​"The best way to guard Giannis is to send him to the free-throw line. And I think that's not even in the scout report no more because he's making his free throws. I think a lot of people compare him to Shaq for his dominance because he is the most dominant player we've seen since Shaq."
"His energy, the way he plays, and what makes him more dominant, he plays harder than anybody on the court. He's very seldom, you have the MVP playing the hardest on the court. That separates Giannis, and that's why he's the most dominant player we've seen."
Meanwhile, Milwaukee Bucks defeated New York Knicks by 112-97 at the Madison Square Garden. The Greek Freak scored 20 points, 10 rebounds, and 11 assists during the encounter and played a key role in the team's win.
Leave a comment