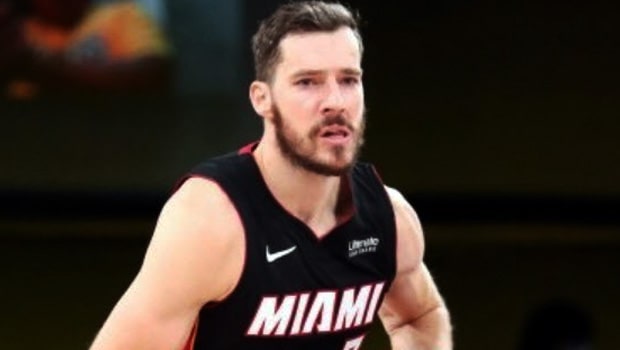 Miami Heat's bid to hold their grip on the NBA Finals will have to happen without Goran Dragic, who is still doubtful with his foot injury.
According to the Miami Heat coach, Erik Spoelstra, the Guard's status hasn't changed ahead of the game.
The Slovenian sat out of the Game 4 loss to the Los Angeles Lakers, missing out on three, respectively. He sustained the injury in the first game of the NBA final series.
After going down 2-0 in the first two games, Bam Adebayo and Susan Dragic were unavailable for game three. Still, Jimmy Butler was able to shoulder the responsibility with a record-breaking performance to pull the Heats 2-1.
However, Game four, which was played on Wednesday morning, was straightforward to the Lakers, who are now one win away from their first title since 2010.
Ahead of the big match on Saturday, the Los Angeles Lakers are preparing to dorn their Kobe Bryant designed 'Black Mamba' jerseys.
The Lakers can win their 17th NBA title if they win game five against the Miami Heat on Friday evening. They lead 3-1 in the best of seven series, and they have also donned the black with Gold trim jersey in game two.
The jersey is worn to pay tribute to Kobe Bryant, the Lakers Legend, who was killed in a helicopter crash earlier this year.
The Lakers have won 4-0 games in which they have worn the Black Mamba jersey, and the Lakers forward Anthony Davis has stated that the team sees the jersey as an inspiration as they don't want to lose in the jersey.
Apart from the jersey's potential appearance in game 5, the Lakers used Jersey in Game 1 and game 4.
Leave a comment