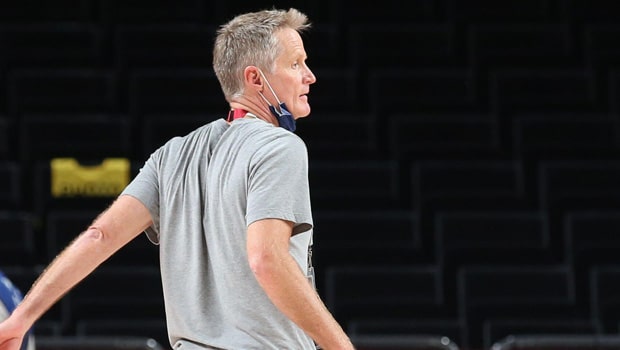 Golden State Warriors were able to take a crucial 3-1 lead in the Western Conference semifinals against Memphis Grizzlies on Monday night. The Dubs won by 101-98 even without the services of their head coach Steve Kerr, who tested positive for Covid-19 before the game.
Consequently, the team's associate Mike Brown took over the coaching baton for the crucial game 4 against the Grizzlies. It was an emotional night for the Dubs as Sacramento Kings announced that Brown will be their next head coach. Furthermore, Draymond Green's college teammate and best friend, Adreian Payne, was shot and killed in Florida.
However, despite the off-field adversities, Golden State Warriors players brought their best to the court.
"It was an up and down, emotional day," Brown said. "It was a tough night for us, but at this point in the year, you win ballgames. Doesn't matter how you get there, but you win ballgames."
In fact, GSW once again got off to a poor start as they lost the first quarter by 24-20. However, they were neck to neck in the next two quarters. The Dubs sealed the fourth quarter by 39-29 and thus ended up on the right side of the result.
"We have been pretty frantic to start the ballgames," Brown said. "The one thing I worry about was when we forced the issue turnover-wise, driving into their length and athleticism … but once we figured that part out, we got good looks."
Stephen Curry once again top-scored for his team with 32 points on 10-25 shooting and 8/9 free throws. In fact, Curry scored 18 of his 32 points in the last frame. Brown revealed Curry's ability to play in the moment is his biggest strength.
"Because [Curry] doesn't think about the past or dwell on it too hard, he always thinks about the next thing that is going to happen in a positive manner for him, whether it's a made shot or the right pass," Brown said. "He's always confident because he thinks next play all of the time."
Game 5 of the series between GSW and Grizzlies will be played on Wednesday night.
Leave a comment