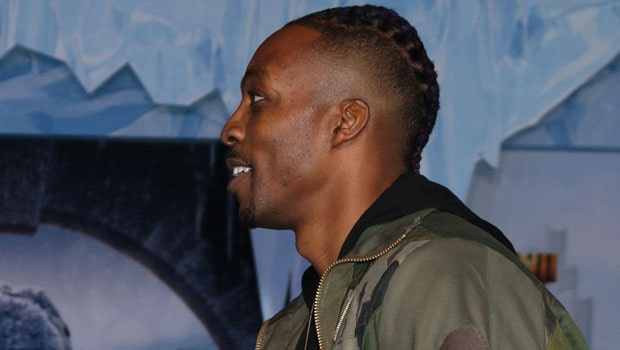 Former Laker Dwight Howard currently plays for Taiwanese professional basketball team, the Taoyuan Leopards.
The 37-year-old player and NBA champion is quite a celebrity in Taiwan and was therefore hired for a campaign to promote tourism to the island, however this has caused outrage in mainland China.
The relationship between China and Taiwan is a complex and controversial topic that has been ongoing for decades. The dispute over the independence of Taiwan began in 1949 when the territory became independent, but China did not recognize it as such. Since then, both countries have had different perspectives on the matter which led to political and diplomatic issues.
It is because of these disputes that Howard's comments in a promotional video featuring Vice President William Lai have sparked the fury of China.
"Hello everyone, I'm Dwight Howard and since I came to Taiwan I've gained a whole new appreciation of this country," the former NBA star said. "This place makes me feel so much love and I experience so much hospitality with [a] friendly and great living environment with such a great diverse culture."
The fact of referring to Taiwan as a country is what China has not liked. A Reuters report claims that the hashtag, #HowardTaiwanindependence, had nearly 400 million hits on the Chinese social media platform Weibo.
The player has issued an apology in which he claims that he did not mean to offend anyone and where he distances himself from the subject.
"Where I'm from if I say I wanna go to the country, it doesn't not mean that place is a country. It's just how we talk," CNN reports Howard saying. "If I offended anyone in China I apologize. It was not my intention to harm anyone with what I said in the commercial."
Howard added: "I am not a politician. I don't want to get involved in any politics… I have the utmost respect for Chinese people and utmost respect for Taiwanese people, so it was never my intent to disrespect nobody."
Leave a comment