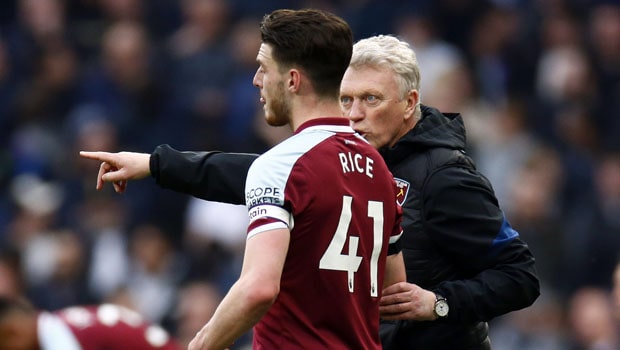 Declan Rice has had another spectacular season and continues to gain the attention of several clubs that are very interested in his services.
The 24-year-old Englishman is one of the best midfielders in the league, but West Ham doesn't fare as well near the bottom of the table. For this reason, the player will likely force his departure from the club in search of a team that allows him to display all his talent and aspire to win silverware.
The Hammers boss himself has admitted that he has started planning the next campaign without Rice. "We honestly hope he stays," Moyes said. "We'd love for him to be a West Ham player, but we are aware that might not be the case at the end of the season.
"So that's one of the scenarios around plans. There are plans that we have Dec here, but we're also fully aware there is a good chance we won't have him."
Rice will have a lot to think about, as Chelsea, Manchester United, Liverpool, and Arsenal are ready to put their offers on the table.
Liverpool desperately needs to revitalize their midfield, and the young Englishman would be an excellent addition.
For its part, Manchester United continues to build its project under the command of Ten Hag, who said he would cut several players for the next season to make several new hires.
Arsenal, for their part, have been after the player for some time, and it is rumored that they are ready to sell Granit Xhaka to make room for Rice.
Finally, where the player is unlikely to land is at Stamford Bridge, as Chelsea squandered a lot of money to finish 11th or 12th this season. So it's unlikely they will spend more money on a player like Rice.
Leave a comment