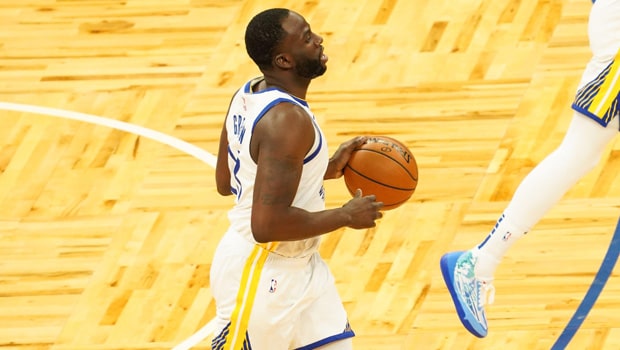 Golden State Warriors head coach showered praise on Draymond Green and rated him as the best defender in the world after another stellar performance in the NBA. Green once again brought his best to the table for his team and he has been in red-hot form in the ongoing season.
Golden State Warriors has had a dream start to their season as they have a 15-2 win-loss record and they are currently at the top of the Western Conference. Warriors' 15th win of the season came against Toronto Raptors as they won by 119-104 on Sunday night.
Green scored 14 rebounds and eight assists and played a key role in the team's win. Furthermore, he made one block and conceded only one turnover, and came up with another fine performance.
Kerr said on Sunday (via Warriors on NBCS): "We are a two-way team. Everything starts with the defense, and that has been established. I think Draymond Green is the best defender in the world. He has had just an unbelievable start to the season. He is so motivated, so engaged, every single night."
Draymond Green is averaging 8.1 points, 7.5 rebounds, and 7.6 assists per game so far. He is shooting 56% from the floor and he has done a fine job for GSW. In fact, Green had an underwhelming run in the previous two seasons but he has returned to his best in the ongoing edition.
Furthermore, courtesy of a fine performance from Green, the Golden State Warriors have been the best defensive team this season and have a defensive rating of 100.
On the other hand, Green added that he has once again found joy and love for the sport, which he was missing in the previous two seasons.
"I've just kind of found that love again. Kind of go through a lot of s— and the love kind of wanes a little bit. But I've just found that love and joy for the game and I'm just enjoying playing basketball and controlling what I can control."
Leave a comment