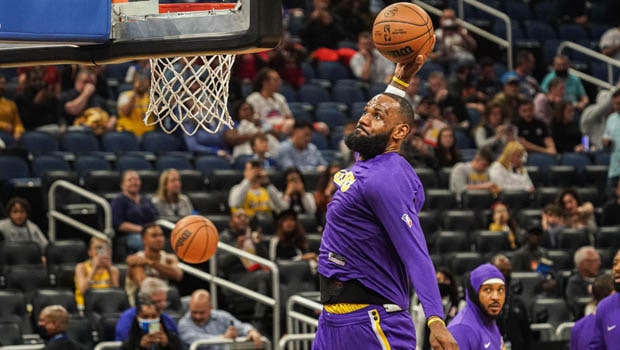 LA Lakers talisman LeBron James has stated that the door is not closed on the potential return to Cleveland Cavaliers and he wants to play his last year with his son, Bronny James. James is currently in the first of two-year contract with the LA Lakers. The linchpin had signed an $85 million contract with the Lakers and he won't be a free agent until the 2023-24 season.
James is not sure what the future has in store for him but he is keeping his options open. Akron Hammer will make his 18th appearance in the NBA All-star game and he is currently in Cleveland for the same.
Meanwhile, James had turned 37 last December and he is still going strong as far as his fitness is concerned. James is playing his 19th NBA season currently and he has been the star performer for the Lakers.
"The door's not closed on that," James told The Athletic on Saturday when asked about a potential return to Cleveland. "I'm not saying I'm coming back and playing, I don't know. I don't know what my future holds. I don't even know when I'm free."
On the other hand, James added that he would be interested to keep playing till his son makes his NBA debut.
"My last year will be played with my son," James said. "Wherever Bronny is at, that's where I'll be. I would do whatever it takes to play with my son for one year. It's not about the money at that point."
Bronny James is currently playing high school basketball at Sierra Canyon School in Chatsworth, California and he has definitely shown the skills to go a long way in his career.
LA Lakers will next face LA Clippers on Friday after the All-star break.
Leave a comment