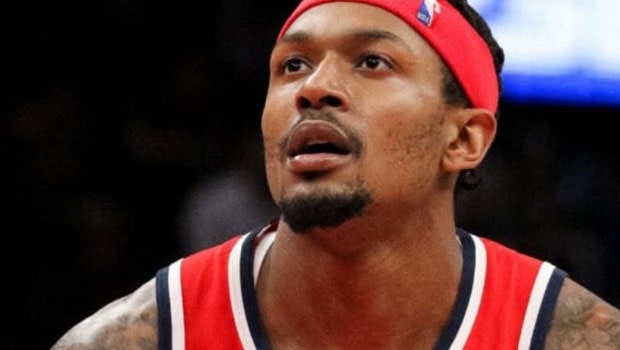 In a normal situation, a player scoring 40 points in a game could almost guarantee that his side would win the game, but that is not the case with Bradley Beal. The Washington Wizards star has now become the first player to lose 10 straight games after scoring over 40 points in each. He is the leading scorer this season with stats of 35.4pts per game.
On Wednesday night, he scored 47 points and ended up losing the game 124-106 against the New Orleans Pelicans.  But that was not his finest performance. Early this year, in a game against the Philadelphia Sixers, Beal scored a massive 60 points and still went on to lose the game. Last season, he scored over 50 points twice in February and lost both games. Two days after they lost to the Sixers, the Wizards also lost to Boston Celtics even though Beal scored 41 points in that match.
These are all very surprising and worrying figures. Some teams do not have their best players average more than 20pts per game and they end up winning. But the Wizards currently have their worst league opening so far, despite Beal's stunning performances, and he seems rightly frustrated about it all. He said, "a lot of the s–t I'm doing, I'm in awe half the time too. I just hate losing…it's been tough."
Beal is doing all he can to see his team succeed but the truth is that he is not receiving much support as the Wizards team is not as strong because they are not a lot of players on rotation. Russell Westbrook was absent from Wednesday's fixture and Thomas Bryant was not in action due to injury.
The question now us how long Beal would have to remain on the team, even though he has a contract till 2023. There is no doubt that he would want to move on to a team where his hard work would amount to something other than infamous records.
Leave a comment