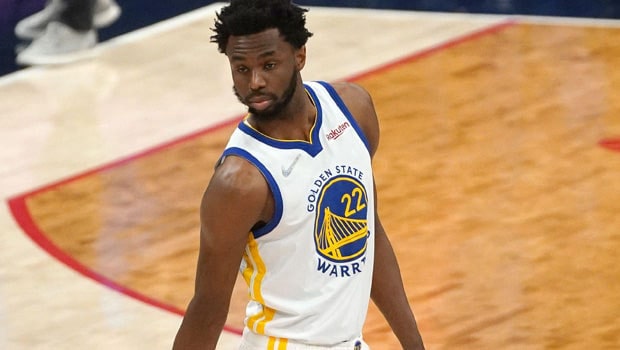 Former first round pick Andrew Wiggins recently won his first NBA Championship with the Golden State Warriors last season. He came with some scintillating performances in the NBA Finals against the Boston Celtics and rightfully helped the Warriors win the title. He delivered some superb performances and justified his potential after being called names during his stint at Minnesota Timberwolves.
Wiggins was an exceptional two way player and it was especially his defence on Jayson Tatum that helped the Warriors immensely as they took advantage of the entire scenario and won the Finals 4-2. They even lifted the trophy at the TD Garden which was a proper statement for the Celtics fans as Wiggins surely delivered a performance to savour in the upcoming years. He averaged 18.3 points per game and 8.8 rebounds per game in the crucial finals. He even assisted Kevon Looney with the offensive rebounding and helped out Draymond Green with the defensive boards.
The Championship win and the performance in the finals surely have attracted eyeballs towards him. He was recently interviewed during his youth camp back in Canada as he shared his thoughts on winning the title and journey with the Warriors.
"I feel great," Wiggins said Saturday during a break in two days of youth camps in Vaughan and Mississauga. "There's been a lot of ups and downs, a lot of people had counted me out, but to be back and … winning a championship? All the sacrifices, all the ups and downs, all the stuff was worth it. It makes the story that much better.
During his time at Minnesota, Wiggins did put up great numbers but people criticized him and came up with excuses that he scores more because he is on a bad team. However now Wiggins understands what having the eyeballs actually mean. "When I step on the court, I've always been confident in what I can do," he said. "When I was in Minnesota, I put up numbers. But people said, 'He put up numbers on a bad team.' So, I go to Golden State and I'm not scoring as much, but I'm doing a lot at a more efficient rate, so the whole world gets to see," he added.
Wiggins was ready to reduce himself as a role player and work mostly on the defensive side of things and rebounding as that was the area where the Warriors struggled a bit and needed covering. He averaged 17.2 points per game, his lowest points average in any season only behind his rookie year. But his work rate and efficiency was acknowledged and he was rightfully selected in the All Star in 2022.
He will look to continue to work in the shadows while Stephen Curry, Klay Thompson and Draymond Green take the limelight for the Golden State Warriors. It will be a tough task for them to retain their title but Steve Kerr's men have shown that they never really give up.
Leave a comment