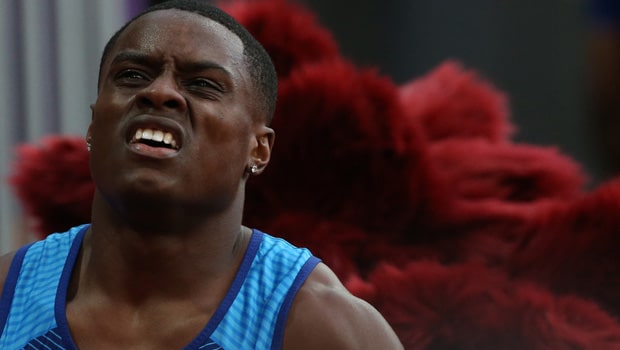 After being handed a two-year doping ban, World champion sprinter Christian Coleman is set to file an appeal.
His manager, Emanuel Hudson, who tweeted on Wednesday, described the Disciplinary Tribunal's decision under World Athletics Rules as unfortunate.
Hudson said the sprinter would therefore immediately appealed the judgment at the Court of Arbitration for Sport.
He further stated that Coleman wouldn't be making further comment since the matter will be heard in the Court of jurisdiction.
Before his provisional suspension, Coleman won the men's 100 meters at last year's World Championships in Doha, recording a world-leading time for the season of 9.76 seconds.
According to the judgment, the athlete was provisionally suspended for three 'whereabouts failures' in June. Therefore, the charge was upheld by the World Athletics' Disciplinary Tribunal, leading to a two-year ban for the 24-year-old American. His ban has been backdated to May 14, 2020.
Failure to reverse the judgment at the Court of Arbitration will miss the Tokyo 2020 Olympics. He would have been among the favourite to win an Olympic gold medal at the highest tournament level for any athletes.
The 24-year-old currently holds the 60m world record. His only appearance at the Rio de Janeiro Olympics was four years ago, where he ran in the 4x100m relay heats.
The Athletics Integrity Unit (AIU) tendered two charges against the sprinter, missed tests in January and December 2019, and failed to file his sample last April.
All the body needs to prove an anti-doping violation is that the athletes in question must have failed to declare his whereabouts thrice within 12 months.
Having escaped suspension on a technicality before the World Championships, Coleman had three whereabouts failures on June 6, 2018, January 16, 2019, and April 26, 2019.
After arguing that the first missed case should have been backdated to April 1, 2018, he won the case, which made the three failures fall outside the required 12-month period.
With a missed test on December 9, 2019, and the other two failures in January and April, Coleman got suspended.
Leave a comment