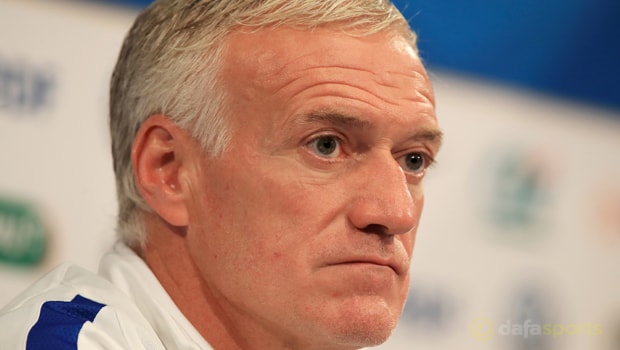 France manager Didier Deschamps believes Zinedine Zidane is destined to take charge of the national side in the future.
Zidane held a press conference on Thursday to announce that he is stepping down from his managerial post with Real Madrid.
His decision came just days after he guided Los Blancos to a third successive Champions League crown with victory over Liverpool in Kiev.
Speculation has already started to grow suggesting that his next job could be with Les Bleus, having earned legendary status with France, who are priced at 7.50 to win the 2018 World Cup, during his playing days.
The 45-year-old played 108 times for France, netting 31 goals, and he helped his country to win the 1998 World Cup and Euro 2000.
Deschamps, who played alongside Zidane, is preparing his squad for the 2018 World Cup but admits his compatriot is likely to inherit his position further down the line.
"It's not me who holds the keys [to the national team], it's my president," Deschamps said.
"I don't know what [Zidane] has decided. For now, I think he wants to enjoy his rest, his family and loved ones.
He will be [France] coach at some point. When? I cannot say, but that seems logical to me. It will happen when it happens."
However, Deschamps insists he isn't feeling any added pressure now that Zidane is a potential candidate to step in following the World Cup.
He added: "Positive pressure? I don't know.
"I'm here, immersed in my group. My energy is focused on the major event that awaits us.
"There will be a post-World Cup certainly. But I don't ask myself that question. I remain focused and focused on what lies ahead with this group of players."
Leave a comment