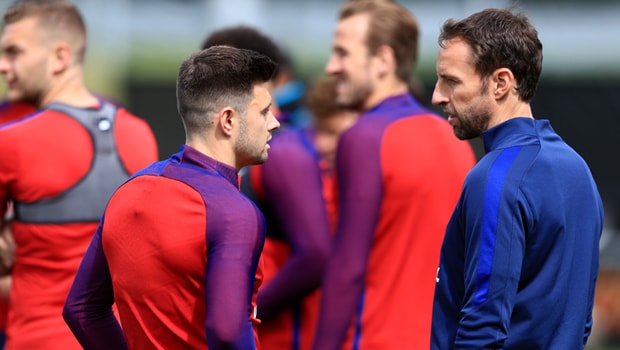 England coach Gareth Southgate has denied reports that claim he will try to finish second in Group G as a way to try and create an easier path to the World Cup final.
The Three Lions, 11.00 to win the tournament, have already booked their place in the knockout rounds after two wins from their first two matches.
After overcoming Tunisia and Panama, England now face Belgium on Thursday and the winner will top Group G.
Reports in the press have claimed that both managers will rest players in an attempt to come second, but the former Middlesbrough chief insists he wants to win every game.
"For our country, that would be a very difficult mindset to have," he told reporters.
"We want to win every game of football we go into.
"I don't know how we would go into a game not wanting to win and not wanting to play well. So, I think that's dangerous territory if we start trying to plot and predict where we might end up.
"I think we just have to keep playing as well as we can, keep preparing the team the right way, keep the momentum and I have to keep the squad involved. That's the one thing I think is really important."
The winner of Group G will take on the second place team of Group H but the listings in either group have yet to be decided.
Senegal, Japan and Colombia are still battling it out for the top two spots in Group H, with Poland already out.
Leave a comment