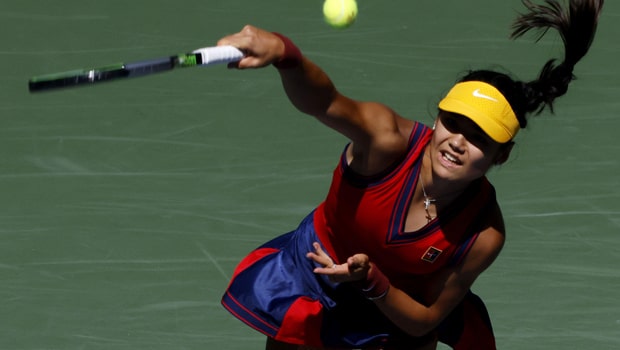 The US Open is gradually reaching the end as some players have already advanced to the semi-finals. Over the past week, there has been some upset, such as defending champion, Naomi Osaka, losing to Canadian teenager, Leylah Fernandez. But the event has been quite as competitive as one might expect a Grand Slam to be.
World number one, Novak Djokovic is still in the title race. On Thursday, he faces Matteo Berrettini at the quarter-final. Djokovic last faced Berrettini at the final of the Wimbledon Championship where he lost the first set but won three more sets, as he won his 20th Grand Slam. Now, on his way to his 21st Grand Slam, Djokovic has to face Berrettini to progress to the semi-final.
Already, German Alexander Zverev, who won the Tokyo 2020 Olympics men's singles gold, beat Lloyd Harris to make it to the US Open semi-finals. Zverev needed two hours to beat Harris 7-6 (8-6) 6-3 6-4 to advance. Zverev is also aiming for a US Open title, his first, after losing to Dominic Thiem at the US Open finals last year. The German, who defeated Djokovic at Tokyo back in August, was trailing 5-3 in the first set, before coming back to comfortably win the set and two more sets.
Another man who has progressed to the semis is Daniil Medvedev after winning Botic van de Zandschulp 6-3 6-0 4-6 7-5. He would now go on to face Felix Auger-Aliassime, who has become the first Canadian man to make it to the US Open semi-finals.
On the women's side, there have been some interesting developments. Fernandez, who sent Osaka out of the event, has progressed to the semi-final. The 19-year-old, who also took out Angelique Kerber, beat Elina Svitolina 6-3 3-6 7-6. She is now the youngest female to make it to the US Open semis since Maria Sharapova. She would face Aryna Sabalenka in her next game.
18-year-old Emma Raducanu has also reserved a spot in the semi-final after beating Belinda Bencic 6-3 6-4. Radunacu, who entered the tournament as a qualifier, is now one of three women outside the top 100 to advance to the semi-finals of the US Open.
Leave a comment