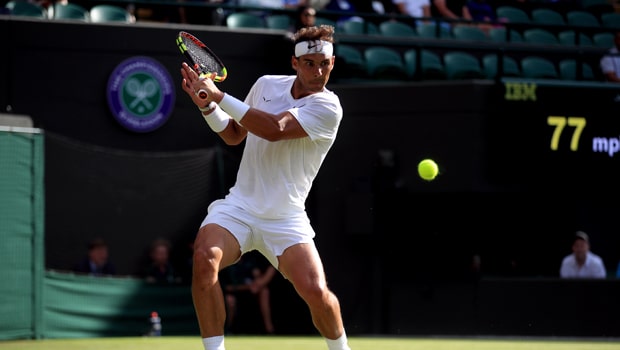 Rafael Nadal has no interest in escalating his war of words with Nick Kyrgios ahead of their meeting at Wimbledon on Thursday.
Nadal is 7.50 to win Wimbledon outright and Kyrgios is rated at 34.00. The 18-time Grand Slam winner accused Kyrgios of "lacking respect" after Kyrgios beat him in Acapulco earlier this year in their most recent clash.
The 24-year-old hit back, branding Nadal as his "polar opposite" and "super salty" in a recent podcast. In the same interview, Kyrgios said: "When he wins, it's fine.
He won't say anything bad, he'll credit the opponent, 'He was a great player'. "But as soon as I beat him, it's just like, 'He has no respect for me, my fans and no respect to the game'."
The two players face off in the second round at the All England Club on Thursday but Nadal says he is only focusing on tennis, rather than any spat with his opponent.
"Being honest, I'm too old for all this stuff," he said when asked about the attention surrounding their relationship.
"What I said, I said. That's all. "I'm not a guy who will be in a fight with anybody. I will keep doing things I love. On Thursday I will be back in this amazing place."
Nadal is 1.25 to come out on top on Thursday and Kyrgios, who has won three of their last four meetings, is 3.80 to claim a win.
Leave a comment