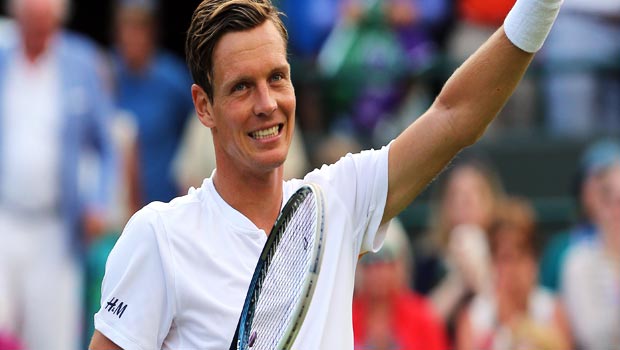 Tomas Berdych admits he is still looking for the right coach to take his game to the next level as he prepares for the upcoming ATP World Tour Finals in London.
The 29-year-old has been around the top of the sport for a number of years now but has had to live in the shadow of the big four, with Roger Federer, Rafael Nadal, Novak Djokovic and Andy Murray dominating for the past decade.
The Czech Republic ace has performed well at the grand slams but always found one or two players too good and he was beaten in straight sets by Nadal in the 2010 Wimbledon final.
That remains his only appearance in the final of one of the big-four tournaments although the Monte Carlo resident has reached the semi-finals on three occasions and the quarter-finals six times in the past four years.
He remains a respected figure on the circuit, capable of downing the best on his day, but the world number seven clearly wants more as he gears up for the London showpiece at which he can be backed at 21.00 to win.
Berdych has been looking to follow the recent trend of recruiting a 'super coach' and had high hopes of working with Murray's former mentor, Ivan Lendl.
That link-up has not materialised, however, and now Berdych will continue his quest to get the right person on board.
"I'm trying to bring a guy with a different experience," he said. "All those experiences that he can have from playing those big matches or prepare a player for those big matches."
Despite having achieved much in the game in an era dominated by some of the best players ever to have picked up a racket, Berdych is still searching for the magic formula to try and reach the promised land of grand slam glory.
"I am looking to improve myself," he added. "One day I am going to (retire) and I want to say: 'That was quite a successful career and I've tried everything I possibly can'."
Leave a comment