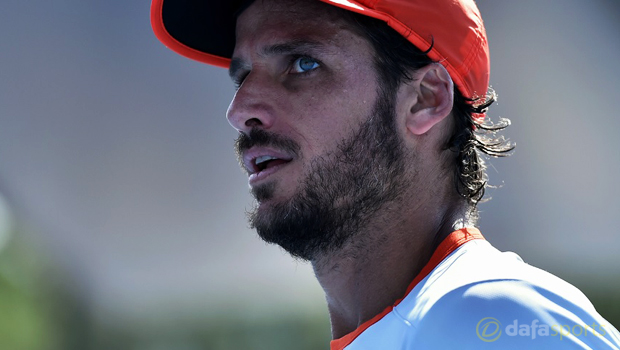 Spain's Feliciano Lopez has confirmed that he will not be representing his nation at the 2016 Olympics as he looks to focus on the regular season.
The world number 23 has turned out for Spain at the Olympic Games in 2004 and 2012 although he has never claimed a medal.
The 34-year-old's best performance came in the doubles at the London Olympics when he finished fourth alongside compatriot David Ferrer.
Lopez was likely to be named as one of the competitors for this year's edition of the showpiece event in Rio.
However, the Games fall during a busy period in the regular tennis season, as things gear up towards the US open.
The Spaniard has confirmed he is concerned over the demands on his body and will instead focus on getting some game time on the hard courts.
Lopez wrote on his Facebook page: "I want to communicate my resignation to participate in the Rio 2016 Olympic Games based on the calendar, and with the aim of having the best possible tournaments this summer and especially in the US.
"I have always felt a special pride in representing Spain in all competitions and this has therefore been a very difficult decision.
"Both Games gave me the opportunity to live an unforgettable experience as an athlete.
"I now hope other colleagues who perhaps have not had the opportunity to represent Spain in Olympic Games can enjoy the same.
I wish them all luck in Rio."
The Spanish Olympic Committee have already announced that Rafael Nadal will travel to Rio after being selected to carry the Spanish flag at the opening ceremony on August 5.
Leave a comment