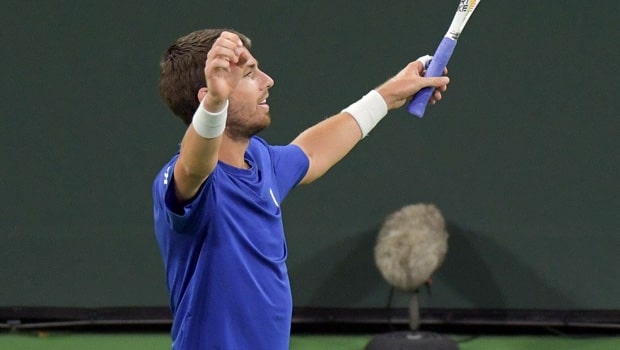 BNP Paribas Open champion Cameron Norrie revealed that Emma Raducanu has inspired him after the youngster stunned everyone and went on to clinch US Open. Raducanu entered the tournament as a qualifier and created history as she went all the way to clinch her maiden slam title. She also became the first qualifier to win US Open.
Raducanu was ranked at 150th place before the US Open and then made a jump of 127 places to take the 23rd rank. She now occupies 24th place in the WTA rankings.
The Brit won 10 matches in a row in the US Open and didn't even drop a single set to write her name in the history books. Raducanu came up with her best and stunned everyone on her way to glory.
"That was utterly incredible what she did in New York," Norrie told Sky Sports. "To come through qualifying and then to go out and just whack every opponent that she had. "She won in straight sets and to do that at such a young age. To do it with that kind of confidence and come out and own every match was extremely impressive.
"It will definitely give the girls around her ranking where she was before the US Open a lot of confidence and a lot of belief."
Norrie, who is now the no.1 Britain's Men Tennis player added that Raducanu's triumph is great for British Tennis. Raducanu has definitely inspired a lot of players with her magical win.
"I was inspired by her triumph in New York," Norrie continued. "It's huge for British tennis. I think for sure it's going to put a lot of rackets in hand for the next generation of younger boys and girls to start playing tennis at home in the UK."
Meanwhile, Raducanu was knocked out in the second round of Indian Wells and she will look to bounce back stronger.
Leave a comment