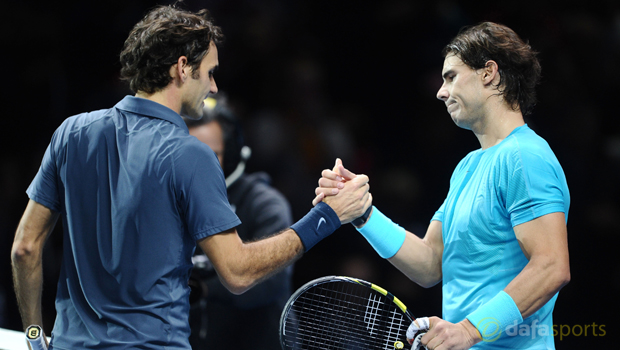 Roger Federer and Rafael Nadal have both decided to miss the upcoming Rogers Cup in Toronto ahead of the Olympics in Rio.
Defending champion Andy Murray also pulled out earlier this week in order to rest after landing the Wimbledon title.
The Scot won gold at London in 2012 and will travel to Brazil seeking to defend his crown, but he has decided to head to a training camp in Majorca rather than contest the ATP event in Canada.
The only major prize missing from Federer's well-stocked trophy cabinet is the Olympic gold and, with Rio almost certainly his last chance, he has decided to alter his schedule after reaching the last four at SW19.
"I have made a tough decision to withdraw from the Rogers Cup. Toronto is one of my favourite events on the calendar and I am disappointed that I won't be able to compete in front of the great tennis fans in Canada," Federer told ESPN.
"Looking ahead, it is best for me that I take more time after Wimbledon.
I look forward to coming back to Canada next year and I wish Karl Hale and everyone at Tennis Canada a very successful tournament."
Nadal has been absent since withdrawing from the French Open with a wrist injury and there had been speculation he could miss the Olympics to focus on other events, having won the gold in Beijing in 2008.
However, the Spanish star has been given clearance to compete in Rio, despite not fulfilling the criteria, and says he feels he is not fit enough to play in this year's Rogers Cup.
Nadal said: "I only started practicing a week ago after my wrist injury and I am not ready to play at such an important event.
I am very much looking forward to playing in Toronto in a couple of years since I have always been treated great in that tournament and have a lot of great Canadian fans."
Tennis at the Olympics will take place between August 6 and 14 at the Olympic Tennis Center on a hard-court surface.
Leave a comment